Lonicera implexa
Mediterranean honeysuckle
PHOTOS OF MEDITERRANEAN HONEYSUCKLE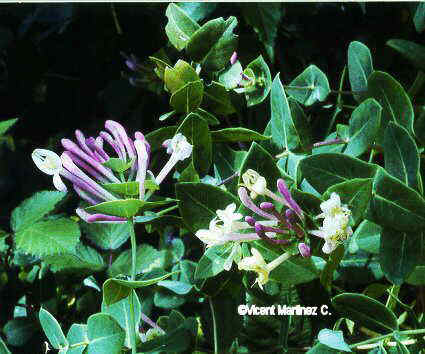 Photo of Lonicera implexa
Ligneous climbing shrub of the honeysuckle family -caprifoliaceae- till 2 metres long. Ovate leaves with transparent edge; upper leaves united surrounding the stem. Tubular flowers, yellow white with purple shades, in terminal unstalked heads. In woods and scrubs.
More information about plants in the listing above.
Other interesting articles
This material is for informational purposes only. In case of doubt, consult the doctor.
"Botanical" is not responsible for damages caused by self-medication.