Prunus spinosa L.
Blackthorn
PHOTOS OF BLACKTHORN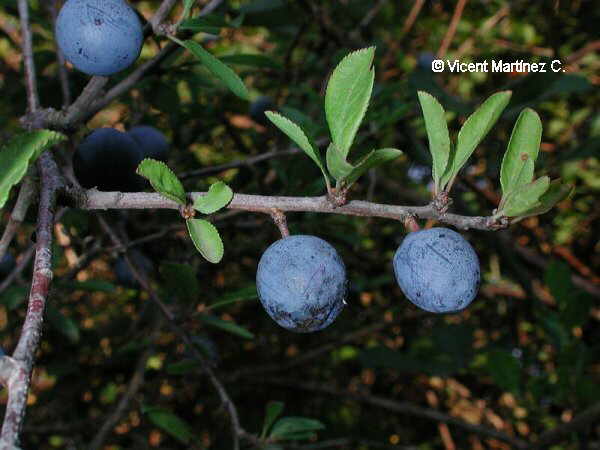 Photo of Prunus spinosa L.
Prunus spinosa L. - (Blackthorn)
Perennial shrub of the Rose family -rosaceae- up to 2.5 m. Numerous stems of dark bark with young twigs pubescent. Leaves thooted. White flowers, generally coupled along the flowering branches. The fruit is a cherry black blueish. In hedges, steep slopes and non dry wood borders.
More information about plants in the listing above.
Other interesting articles
This material is for informational purposes only. In case of doubt, consult the doctor.
"Botanical" is not responsible for damages caused by self-medication.