Sambucus nigra L.
Elder
PHOTOS OF ELDER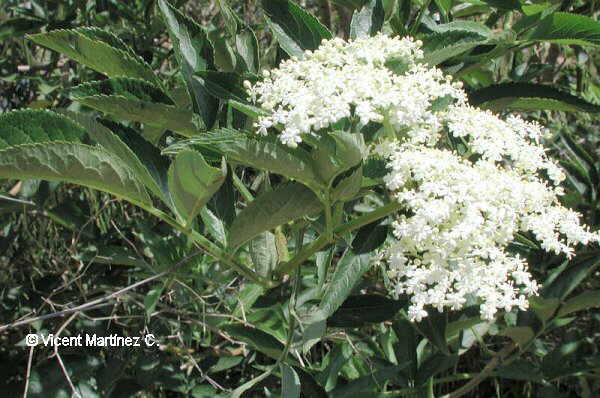 Photo of Sambucus nigra L.
Sambucus nigra L. - (Elder)
Deciduous tree of the Honeysuckle family -caprifoliaceae- up to 10 m. Erect stems of corky bark, brown-greyish. Opposite leaves, pinnate, with till 9 toothed ovate leaflets. Flowers white cream in flat inflorescences till 12 cm wide. Fruits in drupe, black in big hanging bunches. In humid places and hedges.
More information about plants in the listing above.
Other interesting articles
This material is for informational purposes only. In case of doubt, consult the doctor.
"Botanical" is not responsible for damages caused by self-medication.