What is a date plant (Diospyros lotus)?
Date plant characteristics
Date plum, also called Caucasian persimmon, or lilac persimmon, (Diospyros lotus), is a species of persimmon from southeastern Asia and southwestern Europe.
It grows from eastern Asia to the southern Mediterranean, being especially grown in the Caucasus from 600 m from sea level. It can climb to 2000 m.
It is characterized mainly by its small fruit, resembling a plum, reason why in English it is known as date-plum. As the fruits mature, they become yellow or bluish black. Its name is also being related to a date because its fruits possess the flavor of dates, if you eat them dry.
Description of date plum
Date plum is a dioecious tree that can reach 9 m in height.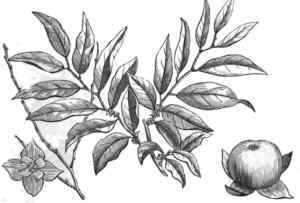 A drawing of date plum
Stems erect, gray-green bark, that breaks down as the trees become older.
Large leaves up to 15 cm, hard, dark green and shiny, pointed, with a pubescent underside. They do not become yellow in autumn, although they fall with the first cold days of this season.
Flowers greenish, small. It blooms in spring
Fruits are green berries that become yellow when ripe.
Uses of date plum
Date plum is mainly cultivated because of its fruits, which are very astringent. It is normally harvested in mid to late fall and should be subjected to cold for fruit to be eaten.
Date plum fruits are used in making breads and pastries.
The wood of this tree is dark, heavy, very hard and fine. It is widely found in the manufacture of building structures and carpentry items.
The cultivation of date plum
Cold-hardy tree once grown, it fits any soil, provided that the acidity is not too high and the soil is well drained. However, it prefers deep and loose moist soils.
It can live in partial shade but, to produce fruits, it needs a sunny, warm and protected location.
Young specimens need for a more shaded spot with higher humidity and a hotter temperature.
How to reproduce date plum
You can reproduce it by seed, stratified to cold, in a heated seedbed.
Seedlings arising from these seed will be transplanted into their final place in summer. It is necessary to protect the from cold for a couple of years.
It also can be planted from cuttings in summer or from layerings in spring.
Date plums are often employed as a rootstock for Japanese persimmon (Diospyros kaki).
Medicinal properties of date plum
Date plum has been medicinally exploited for the treatment of the following abnormalities:
Stress
Anxiety
Fever
Diarrhea.


More information on date plum
This article was endorsed by
Julián Masats
- Technical agricultural engineer specialized in horticulture and gardening.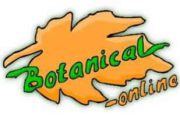 Written by
Editorial
Botanical-online team in charge of content writing