What is a Chinese rhubarb (Rheum palmatum L.)
Characteristics of Chinese rhubarb

(Chinese rhubarb (Rheum palmatum) with an impressive size. Look at the height of the floral stem)
– Common English name: Chinese rhubarb, rhubarb root, Turkey rhubarb, ornamental rhubarb, Turkish rhubarb, Indian rhubarb, Russian rhubarb
Common name in other languages:
Botanical classification

Kingdom

Plantae – Plants

Subkingdom

Tracheobionta
Vascular plants

Superdivision

Spermatophyta

Seed plants

Division

Magnoliophyta or Angiosperm (Flower plants)

Class

Magnoliopsida

or Dicotyledonous

Order

Caryophyllales

Family

Polygonaceae

Gender

Rheum

Species

R. palmatum
Species closely related to Rheum officinale Baillon, the name Da Huang or Chinese rubarb (common for Rheum officinale) also applies to this plant as well as its medicinal uses.
Scientific name: Rheum palmatum L.
* See: Chinese rhubarb in other languages
Family: Poligonaceae
Habitat: It is a plant native to western China and mountainous areas of Russia. It grows in heights of 2,500 meters and in full sun.
Chinese rhubarb (Rheum palmatum L.) is widely known for its therapeutic qualities. A rhubarb used in food is garden rhubarb (Rheum rhabarbarum, Rheum undulatum L.).
* More information: Rhubarb as food.
Botanical description of Chinese rhubarb
It is a perennial plant that can reach large dimensions, 3 meters high and 2 meters wide.
In general, its size is much larger than garden rhubarb (Rheum rhabarbarum).
It grows in rhizomes, from which tuberous roots arise and which at the same time branch into numerous secondary roots.
This plant is cultivated for pharmacological purposes because of the components of its rhizomes, which are collected in September-October. Only rhizomes of at least four years after flowering are used.
The aerial part of the plant is formed by the leaves and the inflorescence.
It has large rough and palmated leaves of great size (up to 1,5 meters) and showy greenish purple color.
Its first buds are yellow, unlike garden rhubarb (Rheum rhabarbarum), that its buds have a reddish color.
Leaves of the variety of Atrosanguineum are very characteristic. It is a giant plant with purple leaves.
The inflorescence is the highest part of the plant. It is held by a floral stem that can measure up to 2 meters in height.
Inflorescence consists of tiny flowers that grow in the form of panicles. These flowers are pink and monoecious.
Fruiting occurs between June and July of the third year of cultivation, in the northern hemisphere.
The fruit is a dry achene fruit with a trigonal, winged, reddish shape and approximately 1 to 1.5 centimeters in size.
Rhubarb's active principles
Tannins
Anthraquinones: emodin (root), aloe-emodin (root), chrysophanol (rhizome), physcion (root), rhein (root).
Heterosides: chrysophenine, glyco-aloe-emodin, glycorrhein.
Antrones: Sennosides A, B, E and F (root).
Heterodiantrones
Polyphenols: glucogallin (root), gallic acid (root), catechins (root), epicatechins (root), galatocatechins (root).
Flavonoids: quercitrin (root), rutin, hyperin (root).
Minerals and salts: calcium oxalate, potassium oxalate, zinc, calcium, potassium, copper.
Starch
Composition of rhizomes and roots of Chinese rhubarb per 100g

Nutrient

Amount

Tannins

50.000 – 100.000

Reinosides (derivatives of anthraquinones)

12.900

Sennosides

2.000 – 8.740

Chrysophanol

690 – 3.190

Potassium

6.330 – 21.600

Calcium

9.630 – 12.400

Magnesium

1.980 – 2.560

Sodium

140 – 175

Iron

100 – 180

Manganese

19 – 46

Zinc

9 – 10

Copper

6 – 10


More information on rhubarb.
This article was endorsed by
Julián Masats
- Technical agricultural engineer specialized in horticulture and gardening.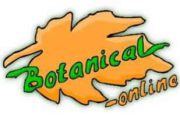 Written by
Editorial
Botanical-online team in charge of content writing