Food properties of thistle
An ideal food for the liver and gallbladder
The thistles, like artichokes, are an ideal food for the health of the liver and gallbladder. Both are rich in cinarina.
This component has choleretic properties, ie the production of bile produced by the liver. By increasing the bile helps digestion of food and prevents a number of disorders related to a poor digestion related to liver malfunction: heaviness, heartburn, intestinal gas, etc.
The increase of bile contributes not only to further digestion of food, but a decrease in the levels of cholesterol by facilitating their expulsion from the body and reduce production levels the same in the liver. (The cinarina applied as a supplement for the treatment of cholesterol, resulting in an alternative method to traditional and highly effective drugs)
All this leads to congestion of the liver. and prevention of diseases of this organ, such as hepatitis or the hepatic insufficiency.
In case of illness have occurred in the liver, inulin, another of the major components of this plant, along with caffeic acid hepatorregenerativos are considered, namely have the ability to regenerate cells of this organ and consequently promote healing.
We must not forget that this component has cholagogue properties, ie stimulates the production of bile juices. By stimulating the production of the gallbladder, and improves digestion of food, reduces the work of draining the liver and gallbladder which prevents the formation of gallstones.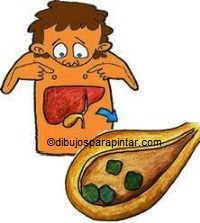 Gallstones in gallbladder
*See: Milk thistle for the liver
A good food for the retention of liquids
The thistle, like artichokes, has very good components to remove body fluids. Its rich in acid (chlorogenic acid, ascorbic acid and caffeic primarily) with your cinarina and calcium content make this food in one of the main resources to increase the urine.
This property can be used in many situations where it is desirable to increase urine output: fluid retention, obesity, rheumatism, hypertension, kidneystones, excess of uric acid, swelling in the pre-menstrual syndrome, etc.
In the section of the treatment of obesity, must be aware that this food has too few calories (about half the artichokes) and a very high percentage in water over the artichokes.
This, together with potassium (very high, although not as much as artichokes) serve, in part, to counter the high sodium content. However artichokes, to have more potassium and less sodium than diuretic would be more thistles and most suitable for all the problems associated with the removal of body fluid.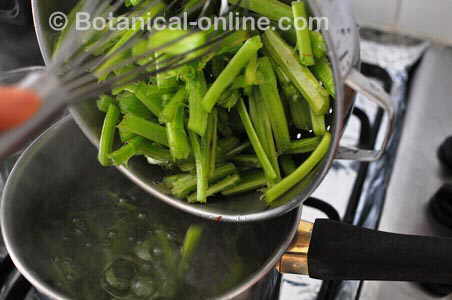 Boiling thistles or chard
A purifying food, very suitable for the control of diabetes, constipation and cancer prevention.
The thistles are recommended for people with diabetes. Contain a polysaccharide called inulin, which helps lower levels of blood sugar. This component is very common in plants of the daisy family.
In fact, from the inulin derived from chicory and other vegetables, like onions or garlic, fructose is produced for human consumption.
Importantly, this component, in addition to reducing blood glucose levels in the blood, helps reduce cholesterol, promotes the absorption of calcium (especially high in milk thistle) as it prevents osteoporosis, increases intestinal transit thus prevents constipation, and prevents the appearance of colon cancer and breast cancer.
With regard to cancer prevention should be noted that inulin has bifidogenic properties, ie, like yogurt, stimulates the growth of beneficial bacteria in the gut and reduces the level of pathogenic bacteria.
This determines a cleansing of the colon with consequent benefit to the body is less exposed to the occurrence of intestinal diseases and cancer tumor growth.
Comparison of thistles and artichokes
Artichokes for its superior wealth of protein, fiber, carbohydrates, vitamins and minerals are dietetically talking in excess of thistles.
The thistles, however, food is also a very interesting, especially for its calcium content and its low calorific value. as well as food may include adequate for health.
People with high blood pressure should lean toward the consumption of artichokes, because their sodium content is lower and are more diuretic than thistles.
Although moderate drinking does not lead to higher blood pressure levels, thistles certainly have a very high sodium and high consumption of this food could be dangerous.
On the other hand, they are particularly interesting for people who are doing a weight loss diet or for people who sweat a lot and lose many sales as hard trades workers or sportsmen.
All of them can present hypotension problems (low blood pressure) with consequent symptoms of dizziness, weakness, etc. This food for its wealth of sodium could help keep the salt levels more constant and may help prevent dizziness own times that this mineral is lower.
Composition of raw artichokes and thistles
Composition of raw artichokes and thistles per 100 gr.
Nutrition facts
Fresh artichokes
Fresh thistles
Water

84, 94 gr.

94 gr.

Energy

47 Kcal

20 Kcal

Fat

0, 15 gr.

0, 10 gr.

Protein

3, 27 gr.

0.70 gr.

Carbohydrates

10, 5 gr.

4, 89 gr.

Fiber

5.4 gr.

1.6 gr.

Potassium

370 mgs

400 gr.

Phosphorus

90 mgs

23 gr.

iron

1, 28 mgs

0.70 gr.

Sodium

94 mgs

170 mgs

Magnesium

60 mgs

42 mgs

Manganese

0, 25 mgs

0, 128 mgs

Selenium

0, 2 mgs

0.9 mgs

Zinc

0, 49 mgs

0.17 mgs

Copper

0, 231 mgs

0, 028 mgs

Calcium

44 mgs

70 mgs

Vitamin C

11, 7 mgs

2 mgs

Vitamin E

0, 19 mgs

—-

Vitamin A

185 UI

120 UI

Vitamin B1 (Thiamin)

0, 072 mgs

0, 020 mgs

Vitamin B2 (Riboflavin)

0, 066 mgs

0, 030 mgs

Folic acid

68 mgs

28 mgs

Niacin

1, 04 mgs

0, 300 mgs


More information on the thistles.
This article was endorsed by
Elisenda Carballido
- Dietitian nutritionist. Postgraduate in Phytotherapy and master in Nutrition and Metabolism.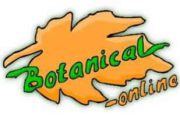 Written by
Editorial
Botanical-online team in charge of content writing