Medicinal properties of Brazil nuts
What are medicinal properties of Brazil nuts?
Brazil nuts, the richest food in selenium and high in vitamins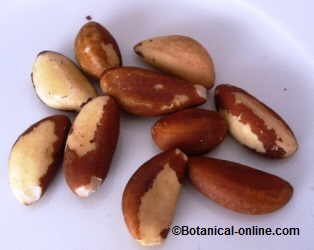 Photo of Brazil nuts
Brazil nuts are the richest food in selenium. They contain a very high amount of selenium compared to any other food, animal or plant.
Selenium is a mineral needed for many body functions. It is part of glutathione peroxidase enzyme, an antioxidant system which prevents free radical formation, improves function of the immune system and prevents premature aging.
Selenium of Brazil nuts is united in its selenomethionine and selenocysteine proteins. The enzyme glutathione peroxidase contains four molecules of selenium (United as selenocysteine). Eating foods rich in selenium stimulates the antioxidant activity of glutathione peroxidase (Brazil nuts are the richest food in selenium).
Selenium has been studied as a cancer protective antioxidant factor. Brazil nuts may reduce the risk of certain cancers, including breast cancer.
Brazil nuts: very antioxidant
Therefore, one could say that Brazil nuts are antioxidants as the antioxidant properties of selenium is added to the high content of tocopherols which this fruit also contains (vitamin E). Vitamin E is a vitamin with antioxidant properties that helps maintain good vision health, reproductive system and skin.
Vitamin E is an antioxidant that protects cells and body fat against the action of free radicals. When free radicals propagate in the body affecting other cells, destabilize their membranes and can cause skin damage or affect DNA (premature aging, degenerative diseases, etc.).
Usually eating foods rich in vitamin E, also has a protective role against the development of cataracts.
For its nutritional value, Brazil nuts are highly recommended in case of high-performance sports, to provide vegetable protein, magnesium, calcium and antioxidants to athletes.
It is also recommended in those cases where there is a need to increase the dietary antioxidants: smokers, cleansing diets, chemical poisoning; and those affectations in which increasing vitamin E and antioxidants is recommended: arthritis, fibromyalgia, diet for Parkinson's disease, psoriasis, lupus, Alzheimer's, etc.
Brazil nuts with brown skin are richer in antioxidants that peeled ones (skin has more flavonoids).
Brazil nuts for better mood?
In a double-blind study it was evaluated supplementation with 100 mcg of selenium daily in 50 individuals who had to fill out a questionnaire about their mood. The results suggested that low levels of selenium are associated with higher incidence of anxiety, depression and fatigue.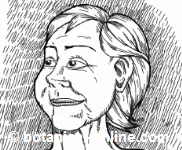 Brazil nuts may help improve mood
It is suggested that a diet rich in selenium may help improve mood. In addition, Brazil nuts are also rich in lecithin (phosphatidylethanolamine), a component necessary for the proper functioning of the nervous system.
Foods rich in lecithin are recommended to improve memory, against nervousness and stress.
One study showed that Brazil nuts were very rich in phytosterols (beta-sitosterol), a component that helps reduce cholesterol and may have a beneficial effect on menopause to help reduce your symptoms.
Brazil nuts, rich in essential fatty acids omega-6
Brazil nuts are rich in monounsaturated and polyunsaturated fatty acids. They are one of the most foods rich in linoleic acid and have a high proportion of oleic acid.
Linoleic acid is an essential fatty acid of omega-6 series with anti-inflammatory properties and necessary for good health of skin, nervous system and vision. The body transforms it into substances called prostaglandins, with anti-inflammatory properties.
Although it is often talked about the benefits of omega 3, it is important not to forget that omega-6 fatty acids are also essential in the body as they play equally interesting functions for heart health, because of their anti-inflammatory, antithrombotic and vasodilator properties.
Brazil nuts balance their fat with a healthy intake of insoluble fiber and phytosterols. Insoluble fiber helps eliminate cholesterol and provides satiety, in addition to their properties to avoid constipation. Brazil nuts are rich in phytosterols that prevent the intestinal absorption of cholesterol.
Brazil nuts for skin
The antioxidant capacity of Brazil nuts and its content in essential fatty acids, proteins, minerals and vitamins, make them a very suitable food in any diet for skin, muscles and joints.
Adequate food slows the aging causes on the skin, manifested in the form of wrinkles, age spots, crow's feet, sagging and other imperfections that make us look older.
The components which assist in skin health are vitamin E (it protects skin cells against aging), selenium (antioxidant) and linolenic acid (it constitutes part of the structure of healthy skin).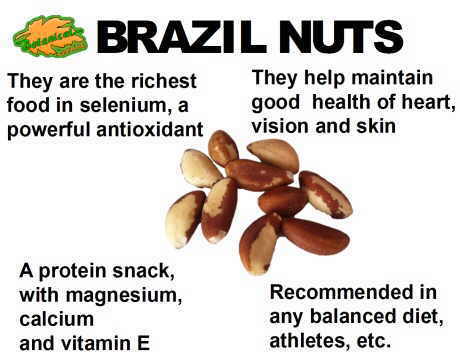 Summary sheet on Brazil nuts properties. Produced by © Botanical-online
Brazil nuts to increase the defenses
As a result of its high content in selenium, Brazil nuts help increase the defenses protecting the body against infectious diseases. It has been found that people who have low levels of selenium are more likely to get sick.
Therefore, a diet rich in foods containing much selenium is suitable for healing wounds, cuts, burns, and infectious diseases such as flu, colds, etc.
The richest nut in magnesium
Brazil nuts are the richest nut magnesium (its content is only surpassed by sunflower seeds). Magnesium is a mineral regarded as a muscle relaxant, since it is involved in the contraction s and decontraction of muscles.
It is recommended to increase the intake of magnesium when there is hypertension and heart disease (to improve heart muscle), for athletes, or when there are muscle problems.
People should not worry about Brazil nuts increasing their cholesterol levels or gaining weight if they are consumed in appropriate portions (5-6 units per day), this food can bring them many benefits without providing a great contribution of fat.
In addition, diet therapy is also recommended to increase the intake of magnesium in cases of chronic fatigue, fibromyalgia, people with bone problems, arthritis, osteoporosis, etc.
Contraindications of Brazil nuts
People with allergies to nuts, such as pistachios, soy, peanuts, cashews, walnuts or almonds may be allergic to Brazil nuts, because they are processed in the same factories and can be found traces of them in the seeds.
Excessive consumption of Brazil nuts can cause hair loss due to the high amount of selenium. An excess of selenium can be toxic.


More information , on Brazil nuts.
Related bibliography:
– Christine D Thomson, Alexandra Chisholm, Sarah McLachlan K, M and Jennifer Campbell. Brazil nuts: An effective way to improve increase selenium status. Published in: The American Journal of Clinical Nutrition. Available online
– Ip C, DJ Lisk. Bioactivity of selenium from Brazil nut for cancer prevention and selenoenzyme maintenance. Published in: Nutr Cancer. 1994; 21 (3): 203-12. Available online
– Thavarith Chunhieng; Abdel Hafidi; Daniel Pioch; José Brochier; Didier Montet. Detailed study of Brazil nut (Bertholletia excelsa) oil micro-compounds: phospholipids, tocopherols and sterols. Published in: Journal of the Brazilian Chemical Society vol.19 no.7 São Paulo 2008. Available online
– Jun Yang. Brazil nuts and Associated health benefits: A review.


More information on Brazil nuts.
This article was endorsed by
Montserrat Enrich
- Journalist specializing in edible wild plants and plant uses.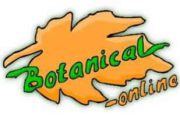 Written by
Editorial
Botanical-online team in charge of content writing