Anti-aging herbal remedies
Phytotherapy: Medicinal plants preparations to delay aging
Phytotherapy in the treatment of aging involves a number of plants used for the following purposes:
Plants that protect the body systems to reduce the impact that time has on them.
Plants that increase immunity.
Plants that protect the mind.
Recommended plants to prevent aging
Among the most recommended, we could point out the following:
Ginkgo (Ginkgo biloba) is one of the best remedies to improve circulation and protect the body from many accidents caused by poor circulation. Among the problems of the elderly, related to poor circulation, it can improve arteriosclerosis, hypertension, Raynaud's disease, poor circulation in the legs, dizziness, cramps, arrhythmias, senile dementia, multiple sclerosis, ringing in the ears, vision loss, impotence, etc. It is equally suitable for the treatment of mental illnesses such as Alzheimer's or depression. (Take about 120 mg of ginkgo extract divided into three doses) (See contraindications and toxicity in the general study of the plant)
Ginseng (Panax ginseng) Is an ideal plant to increase the body defenses, which are generally weak in old age. It lowers cholesterol and it balances the sugar levels in blood. It protects the mind, preserving the memory. It can help to solve problems of sagging or impotence and constitutes a good energizer for fatigue problems. (Decoction of 10% of dry plant. A glass per day) (See contraindications and toxicity in the general study of the plant)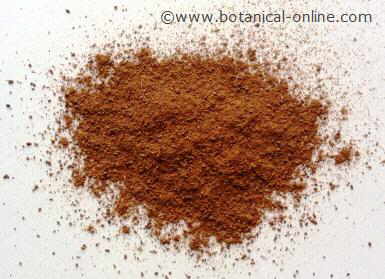 Guarana preparations can protect you against aging
Siberian Ginseng (Eleutherococcus senticosus) With properties similar to the previous one. (Take from 300 to 900 mg per day divided into three doses)
Garlic: (Allium sativum) Garlic is one of the best plants for the immune system and circulatory system. Eat plenty of garlic can help older people to reduce the risk of cardiovascular disease and increase their defenses.
Milk Thistle (Silybum marianum) It protects the liver and helps rid of toxins that are responsible for many diseases. It is one of the best remedies for chemical contamination. (Eat the young leaves in salad. (There are silymarin supplements that can be taken according to the prospectus conditions)
Vanilla (Vanilla planifolia) Vanilla contains antioxidants such as phenol, tannins, vanillic acid and vanillins (Use vanilla as a food spice)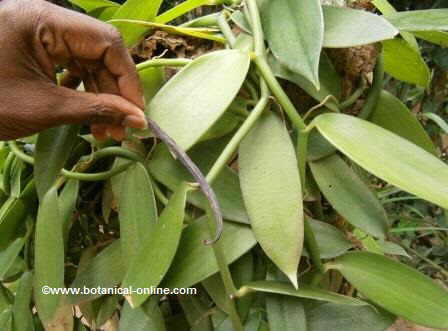 Vanilla pod, the part of the plant used as spice.
Guarana: (Paullina cupana) Because its antioxidant compounds, it protects and acts as an anti-aging of all body tissues.
Aronia (Aronia melanocarpa) Aronia fruit, fruit juice or aronia supplements are particularly interesting to delay aging (Drink aronia juice or take aronia supplements)
Echinacea (Echinacea angustifolia L., Echinacea purpurea Moench, Echinacea pallida.) is one of the main plants used to stimulate the immune system. It may also be taken before the onset of these diseases, as a preventive remedy especially from people who have more chance of infection (school-age children, the elderly, people with weakened defense system, or people who are in contact with patients).It also protects against influenza, colds and cancer. (See full study of the plant contraindications and toxicity)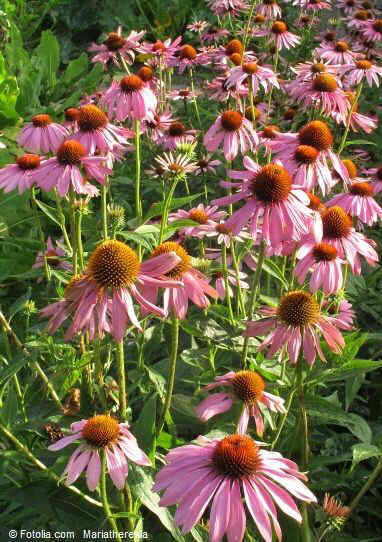 Echinacea flowers
Green Tea (Camellia sinensis) for its content of flavonoids, green tea reduces the risk of cancer. Green tea can be taken regularly as an antioxidant and as a substitute for coffee.
Note: There are some supplements that can be very suitable for anti-aging (More information in anti-aging supplements)


More information on aging and its natural treatment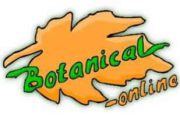 Written by
Editorial
Botanical-online team in charge of content writing