What is Argan Oil?
Argan oil is a greasy liquid of a slightly reddish color and flavor reminiscent of the hazelnut, which is extracted from the pressing of the fruits of Argan.
Botanically, Argan (Argania spinosa) is a tree that grows in the natural forests of Morocco. It has a slow growing and can live up to 250 years.
Adapted to the sub-Saharan climate with very low annual rainfall, this evergreen tree is a basic pillar for the Berber populations.
The forests of Argan, mainly located in the northwest of Morocco, have been declared Biosphere Reserve. Due to the aridification of the ecosystems where it grows, this tree is in danger of extinction.
Characteristics of argan oil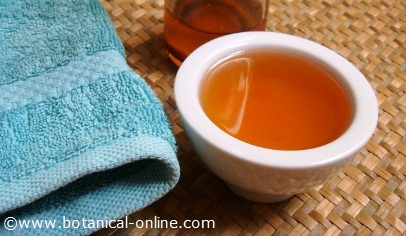 In the image: Argan oil. Its dark color is due to its great wealth in carotenoids and tocopherols. Its great wealth in fatty acids make it very suitable for skin care
Argan has a hazelnut flavor, with an intense aroma that resembles the roasted flavor.
Its color is dark due to its content in carotenoids and tocopherol. Argan oil contains more than twice as many tocopherols as olive oil.
The tocopherol content, a potent antioxidant, is 620mg./Kg. in virgin argan oil (320mg / kg in virgin olive oil.)
Composition of argan oil
Fats: fats make up 99% of the oil. Among the fats contained in Argan, its content in monounsaturated fatty acids (80-90%), mainly oleic acid Omega 9 and linoleic acid Omega 6.
Polyphenols: vanillic acid, synringic acid, ferulic acid, caffeic acid, oleuropein, tyrosol, catechol, catechins.
Monoterpenes: 1,8-cineole, borneol, camphor.
Triterpenic alcohols
Xanthophylls
Tocopherols: It contains between 600-900mg. of tocopherols / kg of oil. Among its tocopherols, it contains vitamin E (alpha-tocopherol); Beta, delta and gamma-tocopherol. Gamma-tocopherol is the most abundant tocopherol.
Phytosterols: eschotenol, spinasterol, stigmasta-8,22-dien-3-ol and stigmasta-7,24,28-dien-3-ol. Only contains traces of campesterol.
Squalane
What does argan oil contain?
Composition of argan oil

(Argania spinosa)

Nutrient
Amount
Saturated fatty acids
10-20%
Palmitic acid
12 – 16%
Stearic acid
4 – 6%
Myristic acid
traces
Arachidic acid
traces
Behenic acid
traces
Unsaturated fatty acids
80-90%
Of which monounsaturated
Oleic acid
42 – 55%
Palmitoleic acid
traces
Gadoleic acid
traces
Gondoic acid
traces
Of which polyunsaturated
Linoleic acid
30 – 38%
Linolenic acid
traces
Uses of argan oil
In the kitchen: Argan oil is used for cooking, especially in the Berebere culture. Its properties are similar to those of olive oil because of its high content in Omega 9. That is, it is an oil that withstands high temperatures and is suitable for frying.
It can also be added to salads or other culinary preparations to benefit from its Omega 9 content for heart and skin. However, it has a very different aroma to that of olive oil.
Cosmetics: Argan oil has numerous applications for the skin, hair and nails.
Medicinal: For its healthy fat composition, particularly high in monounsaturated fatty acids and tocopherol, this oil can be used in specific diets to treat psoriasis, cardiovascular diseases, cholesterol, etc.


More information on argan
This article was endorsed by
Montserrat Enrich
- Journalist specializing in edible wild plants and plant uses.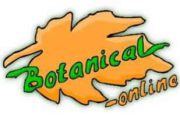 Written by
Editorial
Botanical-online team in charge of content writing