BENEFITS OF ARGAN OIL
Argan oil for the skin
The traditional use of Argan Oil for skin care among Berber populations has aroused the interest of many cosmetic laboratories.
Numerous scientific studies have tested the benefits of argan oil to the skin.
What benefits does argan oil bring to the skin?
Moisturizes and protects the skin intensely. It is used in masks for mixed skin, dry skin and for oily skin.
Restores skin and neutralizes free radicals due to its high antioxidant power. Argan oil contains twice as many tocopherols as olive oil.
Prevents premature aging of the skin.
Helps protect against solar radiation. It can be used after sun exposure and also on skin burns.
It reduces the appearance of wrinkles, and can help treat stretch marks. It can also be applied for facial skin care.
It has bactericidal and fungicidal properties. Argan contains substances that help fight bacteria causing eczema, acne and is also used to help treat the pimples of chickenpox. It also improves acne by means of the phytosterols it contains.
Argan oil may help treat dandruff because of its beneficial properties to the scalp.
In a healthy diet, argan oil is also suitable for a healthy skin diet, as its content in natural antioxidants and monounsaturated fatty acids help to maintain skin cells in proper state.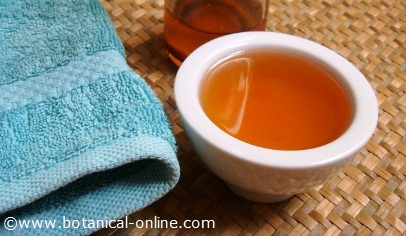 Argan oil. Its dark color is due to its great wealth in carotenoids and tocopherols.
Argan oil prevents cardiovascular disease
Argan oil is highly prized as a medicinal food because of its high content of monounsaturated fats. Although its content in Omega 9 fats is similar to that of olive oil, argan oil contains up to twice as much vitamin E as olive oil, so its antioxidant qualities are more remarkable.
Argan helps to lower cholesterol and has direct benefits over the cardiovascular system due to its content in Omega 9 fatty acids and natural antioxidants like polyphenols, carotenoids and tocopherols.
Scientific studies have shown that people taking argan oil regularly in their diet have lowered their levels of LDL cholesterol, peroxidases and lipoprotein A. It has also been observed its capacity to reduce blood pressure.
Argan oil is advised to prevent atherosclerosis or poor circulation and to be introduce into diets for hypertension.
Berber communities benefit from the healthy properties of Argan by introducing it into their diet, such as for breakfast and for salads.
Stimulating properties of argan oil
The stimulating properties of argan come from the cultural tradition of the Berebere people. In these populations a cream with almonds, honey and argan oil called amlou is prepared, with very energetic and stimulating properties
In obstetrics argan oil is used to prevent miscarriages.
Argan oil, anticancer
Argan oil has a wealth of plant components such as tocopherol, carotenoids, phytosterols (eschottenol) and squalene, natural antioxidants that link it to cancer prevention.


More information on argan
This article was endorsed by
Montserrat Enrich
- Journalist specializing in edible wild plants and plant uses.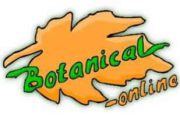 Written by
Editorial
Botanical-online team in charge of content writing