Natural remedies for jaundice
How to treat jaundice with natural remedies?
The natural treatment of jaundice involves the use of a number of natural remedies that should serve as a complement to conventional medicine treatments.
Since jaundice can be caused by problems that affect such sensitive organs as the liver, at no time one should apply natural remedies without the consent of the doctor or specialist.
The main natural remedies to treat jaundice include the following:
Phytotherapy: Plants for jaundice
Herbal medicine for the treatment of jaundice includes a number of medicinal plants prepared for the following purposes:
Plants to stimulate the liver and gallbladder.
Plants to protect the liver and prevent or improve liver diseases such as cirrhosis and hepatitis.
Plants to prevent the formation of gallstones in the bile ducts.
Plants to remove toxins.
Medicinal plant preparations to treat jaundice
Infusions, decoctions or macerations of herbal remedies can be made for jaundice treatment. Among the most useful ones, we can use the following: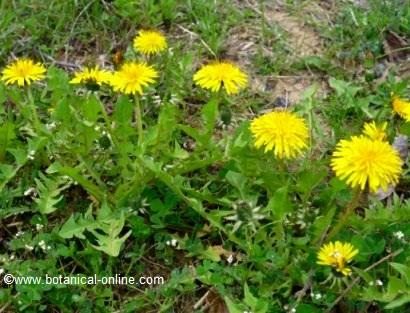 Dandelion liver cleansing and protective properties are very effective for jaundice treatment
Dandelion (Taraxacum officinale) It is a good stimulant for the liver and bladder, being very useful in hepatitis or cirrhosis.
Because of its cleansing and hepatoprotective properties, dandelion can be used to purify the blood of toxins and protect the liver from a possible degeneration caused by food poisoning or chemical poisoning. (Decoction of 100 gr. of roots in a liter and half of water. Take three cups a day) (Infusion of 5 tablespoons of roots and leaves per liter of water. Allow to stand for 15 minutes. Three cups a day between meals)
Artichoke (Cynara scolymus) It protects the liver and helps it to recover from a liver disease. (Infusion of two spoonfuls of dried leaves per liter of water. Take three times a day before meals.) (A preparation of green leaves juice mixed with wine can serve the same purpose.) (Take artichoke extract sold in food stores according to the terms of the patient's leaflet)
Chicory (Cichorium intybus) Chicory possesses hepatoprotective, choleretic and cholagogue properties, so, it helps our liver not to be sick, improving cases of liver failure or jaundice (decoction of 15 grams of dried leaves per liter of water. Take 2 glasses) (Maceration for a couple of weeks of 35 gr. crushed dried root in a liter of white wine from Jerez. A little cup before the two main meals of the day)
Spiny restharrow (Ononis spinosa): This plant's ability to boost urine can help remove fluid retained in the body, which helps to improve the symptoms of diseases such as dropsy, jaundice, arthritis or gout. (Make an infusion with a teaspoon of dried root (3-4 gr) per cup of water. Take two or three cups a day)

Restharrow flowers and leaves

Agave (Agave americana) Agave helps the liver work better. (Two teaspoons of powder of dried leaves a day, dissolved in water or juice)
Turmeric (Curcuma longa) (20 grams (34 teaspoons) of rhizome of turmeric powder, infused in 1 liter of boiled water. Stand for 12 hours. Filter with the aid of a cloth and drink preparation in divided doses during the next 12 hours. (Capsules: Take turmeric extract capsules as recommended on the package)
Gentian (Gentiana lutea) Gentian can be used for liver failure helping the liver to work in better conditions. This will contribute not only to make better digestive processes but to prevent other symptoms such as jaundice, fluid retention, fatigue, etc.. (Maceration of 0, 2% of gentian root for a couple of days. Strain well and dissolve 400 gr of honey. Drink two little cups a day)

Gentians in a meadow

Guanabana or soursop (Annona muricata) Soursop leaf has hepatoprotective effect and shows improvements in many diseases of this organ, such as jaundice.
Acai (Euterpe oleracea) The dried root of acai is used for infusions or decoctions to purify the liver and kidneys. Acai fruits can be considered one of the most powerful antioxidants.
Lemon (Citrus limonum) Lemon juice is very suitable to purify the liver and as a remedy for jaundice (Mix half a cup of lemon juice with half a glass of water. Add a tablespoon of honey. Take a glass before breakfast and another at midafternoon.)
Rosemary (Rosmarinus officinalis) Rosemary, being a cholagogue, facilitates the expulsion of bile from the gallbladder. Also recognized because of its diuretic and antihepatic properties. Therefore, it can be used as a remedy for jaundice (Infusion of a spoonful of flowering tops. 2 cups daily)

Rosemary infusion and leaves

Parsley (Petroselinum crispum) Parsley capacity to cleanse the body by increasing urine production is a good remedy to eliminate toxins that may be causing jaundice.
Agrimony (Agrimonia eupatoria) Agrimony has always been considered a good remedy for the liver. Chlorogenic, ferulic and caffeic acids possess cholagogue properties, that's to say, they favor the expulsion of bile by increasing contractions of the gallbladder (Drink two cups a day of infusion of one teaspoon of dried flowers per cup of water after the meals main)
Nettle (Urtica dioica) Nettle's ability to eliminate toxins, and their properties to stimulate the liver and biliary function makes it very suitable as a remedy for jaundice, in both types liver jaundice and posthepatic jaundice. (Decoction of five tablespoons of dried plant per liter of water. Take a couple of cups a day)

Nettle flowers and leaves

Wormwood (Artemisia absinthium) Wormwood is one of the best representatives in the bitter remedies. The bitters have the ability to stimulate the liver and gallbladder, promoting bile flow and helping to improve the health of the liver and gallbladder. This gives it a good remedy for jaundice (Infusion of a tablespoon and a half of dried leaves per liter of water. Drink a cup before breakfast)
Strawberry (Fragaria vesca) the diuretic capacity provides this plant cleansing properties well suited for removing toxins from the body. It is considered one of the best remedies to cleanse the body in disorders such as jaundice. (Decoction for 10 minutes of 4 tablespoons of dried root per liter of water. Take a couple of cups a day)
It is also suitable to eat fresh strawberries as a remedy for jaundice because strawberries or raspberries help prevent the formation of stones in the gallbladder and bile ducts, the latter being one of the reasons that may cause retention of bile in these ducts and the consequent appearance of posthepatic jaundice.
Fumaria (Fumaria officinalis) Its power lies in its power to purify the liver and kidneys, removing impurities and fluidizing blood flow. It is very appropriate in cases of urticaria or jaundice (Infusion of flowers. A spoonful of flowers per cup)
Honeysuckle (Lonicera caprifolium) Honeysuckle has been widely used because of its hepatoprotective properties. It protects the liver, tones it and helps it recover when this organ is affected by illness or some intoxicant. This has mainly been exploited for the treatment of hepatitis and jaundice. (Decoction for 5 minutes of three tablespoons of dried leaves and a teaspoon of dried flowers. Allow to cool and take a couple of glasses a day before the two main meals)
Aomatherapy: Essential oils for jaundice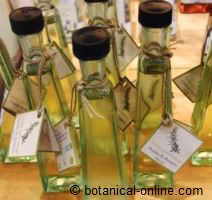 Rosemary essential oil
Some essential oils are suitable for the treatment of jaundice. Among them we can point out the following:
Other natural resources for jaundice
Besides herbal medicine, diet and the use of essential oils, we can use a number of other natural resources for the treatment of jaundice. Among them, there are the following:
– Hydrotherapy


More information on jaundice.
This article was endorsed by
Montserrat Enrich
- Journalist specializing in edible wild plants and plant uses.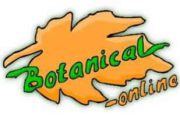 Written by
Editorial
Botanical-online team in charge of content writing