What contraindications does fennel have?
Normally, in suitable medicinal uses, fennel (bulb, leaves and fruits) does not present important contraindications. However, there are certain situations in which it is contraindicated.
On the other hand, the use of fennel essential oil does present quite a lot of risks, mainly due to its composition in anethole and estragol, which are neutotoxic and have a slightly estrogenic effect.
Taken undiluted or in large doses, this product has a narcotic effect, causing respiratory problems, hallucinations, seizures and cardiac arrhythmia.
Dangers of consuming fennel fruits in excess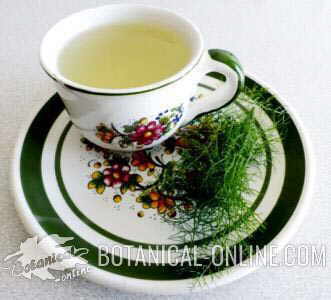 Fennel fruits are very rich in essential oils. Consuming excessive or too much loaded infusions with fennel, or products containing it, can cause an effect similar to poisoning with fennel essential oil, especially in sensitive people, such as children and the elderly.
Ingestion of fennel fruits is advised against in doses higher than those recommended for normal ones, which are between half and one teaspoon of fennel fruit coffee per cup of infusion.
Is fennel contraindicated during pregnancy?
No essential oil should be taken during pregnancy.
Preparations with the herb, in normal doses, are not contraindicated during pregnancy. However, because of its anethole content, it is not recommended to abuse this remedy.
Dangers of fennel during breastfeeding
A property of this plant, associated with its traditional use, is to increase milk production in breastfeeding women (galactogenic properties). Herbal preparations, in normal doses, are not contraindicated during breastfeeding.
However, There have been cases of intoxication in babies of women who took too much fennel. In the dose is the remedy!
Can a mother take fennel if she is breastfeeding?
The mother could theoretically consume fennel in normal and sporadic amounts, without any problem, during breastfeeding.
However, as we know that anethole passes into breast milk and then to the baby, it is not recommended that the mother take these infusions during the first months of breastfeeding, when the baby's metabolism is very immature. Or, at least, it is not advisable to take them heavily loaded with fennel, or in large quantities. (See: Fennel during breastfeeding)
Fennel for babies and toddlers
Babies should not take remedies with medicinal plants because their metabolism is very immature. Keep in mind that if the mother drinks a lot of fennel, it will pass into breast milk and could be a problem for the baby.
Fennel remedies should not be taken during breastfeeding and with young children because their compounds pass from the mother to the child through the milk.
Contraindications of fennel essential oil
Fennel essential oil can be neurotoxic and should not be ingested.
Other important contraindications of fennel
Anethol sensitivity: those who already know their anethol sensitivity should not take fennel. Anethol is a chemical component present in some essential oils of plants, which is also found in anise, star anise, or basil essential oil.
Estrogen problems: Fennel is not recommended in women who have had breast cancer. The anethole has a slight estrogenic effect on the organism, so its use in this type of patients could predispose to the appearance of new tumors.
Strong menstrual cycles, contraceptives and hormonal treatments: Do not perform fennel treatments if you have strong menstrual cycles, if you take birth control pills, or if you are on hormone replacement therapy. Anethole has a synergistic or potentiating effect on estrogenic treatments, so it is not advisable to all those who take hormone medication.
Fennel should not be used either in people who are allergic to this plant.
Fennel essential oil is not suitable for patients with epilepsy or Parkinson's disease because it can cause seizures in these patients.


More information on fennel
This article was endorsed by
Elisenda Carballido
- Dietitian nutritionist. Postgraduate in Phytotherapy and master in Nutrition and Metabolism.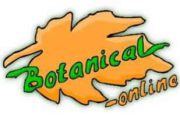 Written by
Editorial
Botanical-online team in charge of content writing