Natural treatment to cleanse the liver and gallbladder
REMEDY TO EXPELL BILIS FROM THE VESICLE
Remedy with olive oil and lemon to clean the liver of stones
The following remedy helps to dilate the bile ducts and stimulate the bile out to empty the contents of the gallbladder and to remove small stones.
Attention! This remedy is totally contraindicated in case of suffering stones in the vesicle or colic. An ultrasound should be done beforehand to ensure that the stones are smaller than 4 mm in size.
What does this preparation for the gallbladder consist of?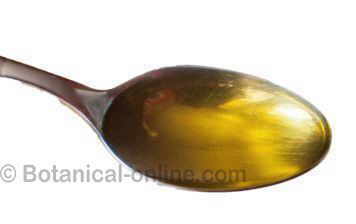 Oil dilates the bile duct and increases the expulsion of bile. This helps to remove small stones
It consists of the use of extra virgin olive oil and lemon juice expressed in fasting, accompanied by a preparation of hepatobiliary plants to stimulate liver and vesicle functions.
How to prepare the remedy for the gallbladder
– It should be used together with a liver cleansing diet.
– Half an hour before breakfast, take 1 tablespoon of virgin olive oil along with 1 tablespoon of squeezed lemon. The preparation has higher properties if macerated oil is used for 6 weeks with 1 garlic clove and dried rosemary leaves.
– Then take 1 herbal preparation, combined liver plants (which may consist of a combination of herbs, such as dandelion, black radish, milk thistle, artichoke, etc.).
– Lie on the right side of the body, placing a warm cushion to warm the liver area (right side).
This remedy is contraindicated in case of stones in the gallbladder, because it can cause obstruction of the ducts if the stones are large. For this reason it should not be performed without medical supervision. Seek medical attention if pain persists.
If a colic attack occurs, you should see a doctor.
* Related information: Lemon remedies for the liver
*More information:
– Lemon for gastritis and ulcer


More information on lemon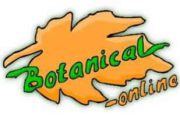 Written by
Editorial
Botanical-online team in charge of content writing