Vitamins, minerals and other supplements for sinusitis
Medicinal plants supplements for sinusitis
– Echinacea supplements: These supplements enhance immunity and therefore add strength to the body against foreign invasions. It also reduces sinuses inflammation and relieves the pain that this inflammation produces. (The usual dose is 800 milligrams a day divided into 4 intakes)
Its use should not last more than two months because, beyond this period, its power to increase the body's defenses decreases. It is best to let the body rest for a week before continuing with this treatment.
It should not be given to people with severe autoimmune diseases (lupus, multiple sclerosis, rheumatoid arthritis) and tuberculosis. Its use with HIV patients is not well clarified and could be harmful. Do not use in people allergic to daisies or other species of the daisy family- Compositae. In case of skin reactions or respiratory problems, stop using the product and consult your doctor.
Its administration in liquid form causes a tingling sensation in the lips and mouth numbness. This feeling does not present any problem and it is a sign of good quality.
– Cat's claw supplements: As the previous supplement, cat's claw is also a good resource to increase our defenses. (The usual dose is 500 mg daily divided into two doses)
The use of this plant in animals induces uterine contractions and is capable of producing abortions. As a precautionary measure it should not be used by pregnant women. In fact in many regions of Peru is used for this purpose. Nor is recommended for use with infants.
Do not use this herb with patients who have undergone organ transplants or skin grafts. Its use is counterproductive in those people taking Immunosuppressive drugs, for example those that are prescribed to prevent rejection in transplantation.
Too high doses can cause diarrhea. For its tannin content, the use of fresh plant can cause intestinal irritation or diarrhea in sensitive individuals. However continued use of the herb tends to regulate bowel movements.
Vitamins and minerals suitable for sinusitis
There are certain vitamins, minerals and supplements from plants which, under medical supervision, can help in the treatment of sinusitis, especially when dealing with cases of chronic sinusitis.
Among the supplements recommended in the treatment of sinusitis we include the following:
– Supplements of vitamin C and bioflavonoids: Because of its antioxidant properties, they can make the body more resistant to disease and, at the same time, although they do not achieve immunity against bacteria or viruses, they can reduce the symptoms and duration of the disease.
Bioflavonoids, as a result of its antihistamine properties, significantly reduce inflammation, especially in cases where sinusitis occurs due to allergy. (Take it according to the conditions of the patient information leaflet.)
– Supplements of vitamin A: Administered in the form of beta-carotene they also have antioxidant properties. It strengthens the immune system. (The dose is usually about 4,500 IU for men and 3500 women)
Other supplements for sinusitis
– Capsules of fish oil: Oil fish supplements are rich in omega-3 fatty acids.. These acids have anti inflammatory properties. When you do not eat enough blue fish, the ingestion of 3,000 mg / day may improve symptoms of this disease. (This supplement produces abdominal adverse reactions in some people. Diabetics should not be administered more than 2000 mg daily.
These supplements may be counterproductive in people with elevated triglycerides and LDL Cholesterol. They should not be combined with other blood fluidifying drugs or before or after surgery)


More information about sinusitis natural treatment.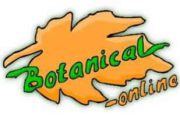 Written by
Editorial
Botanical-online team in charge of content writing