Pansy contraindications
(Viola tricolor)
WHEN IS PANSY CONTRAINDICATED?
What is pansy and what is it used for?
Pansy is a plant of the same family than violet, which has similar components as mucilage, beta carotene, tocopherol, flavonoids, salicylic acid and salicylates (0.1%).
Pansy has diuretic, depurative, emollient, laxative, anti-inflammatory and analgesic properties.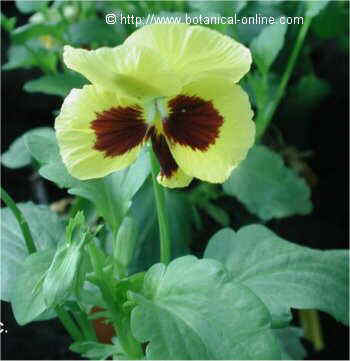 Photo of pansy
What contraindications does pansy present?
- Pregnancy and lactation: We do not know how safe this plant is during pregnancy and lactation due to its content of saponins, especially the root.
- People who are taking medication: they should consult their doctor before using this plant because of its diuretic effects.
- It is generally considered a safe plant for healthy adults.

More information about pansy in the listing above.
Other interesting articles
This material is for informational purposes only. In case of doubt, consult the doctor.
"Botanical" is not responsible for damages caused by self-medication.