Datura arborea L.
Peruvian trumpets
PHOTOS OF PERUVIAN TRUMPETS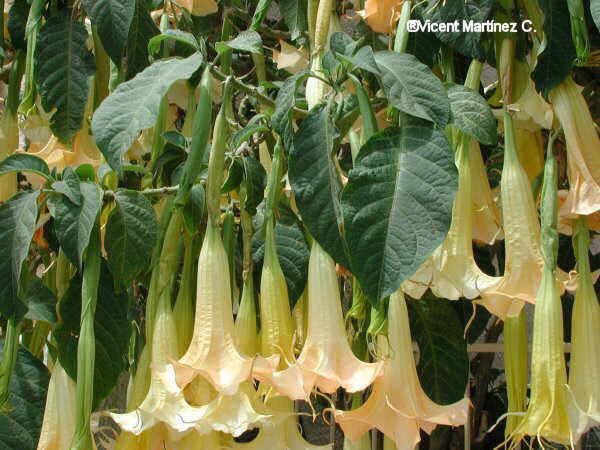 Photo of Peruvian trumpets flowers and leaves (Datura arborea L.)
Datura arborea L. - (Peruvian trumpets)
Shrub of the potatoe family -solanaceae- up to 3 m. Ligneous stem, dark coloured, with ending branches green.. Oblong- lanceolate, wavy, leaves. Very conspicuous flowers about 23 cm long. Original ones white but new cultivars differing very much in red or yellow. The fruit is a berry. Native from Peru or Chile, it is cultivated in gardens of temperate climate or in greenhouses.
More information about plants in the listing above.
Other interesting articles
This material is for informational purposes only. In case of doubt, consult the doctor.
"Botanical" is not responsible for damages caused by self-medication.