Ononis spinosa L.
Spiny restharrow
PHOTOS OF SPINY RESTHARROW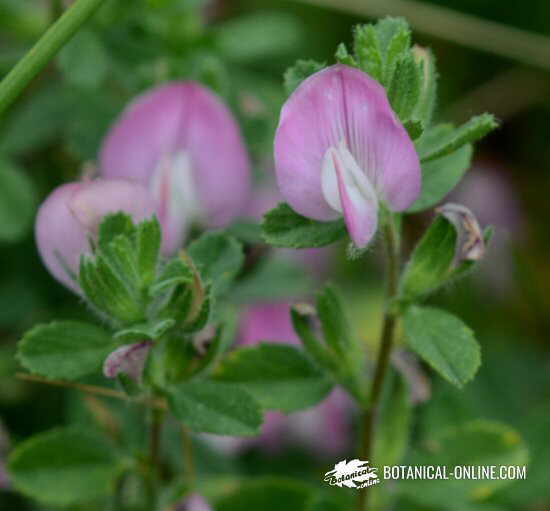 Photo of Ononis spinosa L.
Ononis spinosa L. - (Spiny restharrow, Bugrane, Petty whin, Cammock root, )
Crawling or ascending shrub of the Pea family (Papilionaceae or Fabaceae), 30- 40 cm hight. Stems abundant and branched to the base, hairy on opposite faces with prominent spines. Leaves trifoliate, short petiole, with oval serrated leaflets. Dark pink, solitary flowers with wings shorter than the keel,. Fruits in legume longer than the calyx, hanging and very hairy. In grasslands, and tight soils, generally of calcareous nature. It blooms from June to September.
More information about plants in the listing above.
Other interesting articles
This material is for informational purposes only. In case of doubt, consult the doctor.
"Botanical" is not responsible for damages caused by self-medication.