What is a ginseng plant?
Characteristics of ginseng (Panax ginseng)
Common noun: Ginseng, Asian ginseng, Korean ginseng, Chinese ginseng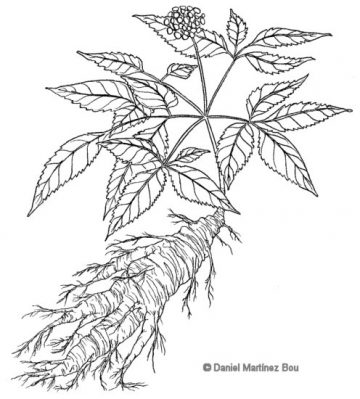 Scientific Noun: Panax ginseng Meyer. The word "Panax" in Greek means cure. This word was formerly so named because it was believed that it cured everything.
Family: Araliaceae
Habitat: From eastern Siberia, northeastern China and Korea where it can grow through the trees of pine and fir forests. It prefers shade exposure and a well-drained soil, though moist, and rich in humus. Because of the spoliation to which it has been subjected in their home countries, ginseng has become a genuine relic, that can hardly be found in original places. Russia has declared it a protected species.
Ginseng shortage, along with the peculiar characteristics of being a slow-growing species that often remains dormant, makes most of ginseng sold today not to be originally "wild". It comes from controlled crops, most of them from Asian countries (Korea, China and Japan mainly), American countries, such as Canada and the United States and some European countries like Germany and Bulgaria. The fame of this plant as a "cure" has determined that many specimens can be found cultivated in many gardens or terraces in many parts of the world.
The plant is revered in Korea where it is considered of national interest. It is in this nation from which the first written texts on ginseng appear, as a medicinal herbal called Shen-Nung, in the sixth century BC
The Chinese civilization has considered this plant a remedy for all things, up to the point that it is called in Chinese "Sheng ren", which means "root of heaven". They thought that ginseng was capable of curing all diseases by making the lives of people who drank it more durable. The human form of the root surely influenced in this belief because the ancients believed that roots that possessed this form contained superior medicinal properties.
The popularity of this plant in today's civilization is enormous to the point that it is not only used as a medicinal plant, but many drinks, soft drinks or cookies are made with this ingredient.
Description of ginseng
It is a perennial plant belonging to the Araliaceae family, up to 60 cm tall.
Round, soft stems arising from a thick root, that, because of the presence of two appendices, makes us to remind two legs, giving the whole rood human appearance.
Composite leaves with five leaflets, serrated, in whorls.
Little showy green flowers gathered in umbels, flowering at the age of four. Red fruit in berry.
Types of ginseng
There are various forms of ginseng which correspond to the same species, according to place of origin, the form of cultivation, plant age, and so on. The main ones are:
White ginseng: The root of ginseng after picking up.¡
Brown Ginseng: It's the same root when dry.
Red Ginseng: It is the same plant that has been steam roasted and has been placed in the sun to dry. This last form is considered to posses greater medicinal properties than the two first, since cooking stimulates the appearance of a greater proportion of components.
Components of ginseng
Dried ginseng root

Acids: ascorbic, citric, fumaric, malic, and oleanolic acid (Root)

Ginsenosides (Root, leaves and buds) Panaxosides (Plant)
beta carotenes (Root)
Phytosterols: Beta Sitosterol, stigmasterol and campesterol (Root)
Minerals: aluminum, calcium, chromium, cobalt, copper, iron, magnesium, manganese, phosphorus and potassium, selenium, silicon, sodium and zinc (Root)
Fiber: Pectin (Root)
Vitamins: vitamin C, biotin (vitamin B7), niacin (Vitamin B3), Riboflavin (vitamin B2) and Pantothenic acid (Vitamin B5) (Root)
Carbohydrates: maltose, fructose, glucose and sucrose (Root)
proteins (Root)It is generally believed that the older specimens are best because they have greater amount of active ingredients.


More information about other ginseng species.
This article was endorsed by
Montserrat Enrich
- Journalist specializing in edible wild plants and plant uses.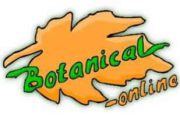 Written by
Editorial
Botanical-online team in charge of content writing