FOOD FOR TUBERCULOSIS
Diet therapy for tuberculosis
Tuberculosis must be treated with specific drugs or medicines and experienced medical care. It can Not be treated only with diet therapy or phytotherapy.
We can use it as an adjunct to ordinary treatment, provided your doctor becomes familiar with food and supplementation.
Table of natural foods that prevent tuberculosis by means of enhancing our defenses
We can make a food and a diet rich in foods that have benefits to counteract the symptoms of tuberculosis, just as in phytotherapy for tuberculosis.
Food to avoid

Food to increase

Stimulant drinks such as coffee, tea or mate.

Garlic, onions, cabbage, cauliflower, watercress, spinach, carrots, beets, chicory, turnips, beans, lentils, soya.

Al kind of alcoholic beverages
Raw vegetables in salads and sprouts (alfalfa sprouts).

Tobacco
Fruits: lemon, orange, grapefruit, pear, mango, papaya, quince, pineapple, banana, grape, apple, strawberry, raspberry, etc..

Fruit juices.

Refined foods like sugar, white bread, refined cereals and / or sugar, all kinds of industrial baked goods, cakes,…
Algae: noni, kelp, etc..
Meals and fatty meats, sausages, etc
Supplements: yeast, pollen, wheat germ, etc..

Species and / or hot spices
Condiments such as thyme, mint, marjoram, basil, parsley, etc..

Prepared foods and sauces

Infusions

More information on tuberculosis on the listing above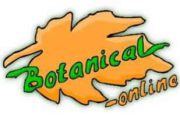 Written by
Editorial
Botanical-online team in charge of content writing