What plant is a konjac plant?
Konjac properties
Common name: Devil's Tongue, Elephant Yam, Konjac, Konjaku, Leopard Palm, Snake Palm, Umbrella Arum.
– Spanish: Konjak, Konjaku, la lengua del diablo.
Scientific name: Amorphophallus konjac K. Koch.
Taxonomic synonym: Amorphophallus rivieri.
Etymology: Amorphophallus derives from the Greek amorphos (shapeless) and phallos (penis), that is, "deformed penis", alluding to the shape of the spadix of these species.
Family: Araceae (monocots)
Habitat: Where does konjac grow?
Konjac is a plant of Asian origin, which grows naturally in India and China, and has been naturalized for centuries in Japan and Korea.
In the wild, it inhabits mountainous regions with a warm climate, at altitudes between 800 and 1,500 meters.
Konjac is widely cultivated in the tropical and subtropical areas of the easternmost Asian continent. Konjac's growing areas are found in the mountains of southwestern China, the same habitat that it shares with pandas.
Botanical characteristics of konjac
Konjac (Amorphophallus konjac) is a perennial plant that can reach heights of 60 cm. up to 1.80m. and an approximate diameter of 25cm. wide. This plant can live up to 5 years.
The highlight of this plant are its thick tubers, from which a flour used in food is made. These tubers can reach lengths of up to 20cm. when grown for commercial purposes.
The plant has a unique inflorescence, characteristic of the Araceae family, called spadix.
The spadix is ​​a flower spike composed of a flower stalk, where numerous tiny flowers are arranged. In konjac, the spadix is ​​purplish-red in color.
Typically, this flower stalk is surrounded by a bract, similar in shape to a leaf, although it is different in color from konjac leaves. This bract is purplish in color.
To illustrate an example of this type of inflorescence, we can look at other plants of the same family, such as the Anthurium.
The Konjac plant is characterized by having large flowers. The plant blooms in spring, when the corm is mature.
Parts used
Konjac capsules made from this plant

Tuber: The dried and powdered tuber is used to make what is known as konjac flour. This flour is used in food. In Japanese gastronomy it has been used since 900, and is used to prepare Konnyaku (similar to a porridge), make noodles (shiritaki noodles), jams, soups, sauces and desserts. There is also a type of Turkish dessert called Konjac Dondurma, which is a kind of ice cream with milk, sugar and konjac flour. Another use for konjac flour is as a substrate to extract glucomannan fiber. Konjac flour contains between 30 and 60% glucomannan fiber.

Glucomannan fiber or konjac gum: extracted from konjac flour (from the tuber of the plant). Due to its ability to absorb water, it is useful as a remedy to combat food cravings and satiate the appetite. Glucomannan fiber, when hydrated, is capable of forming a gel that multiplies up to 100 times its volume, providing satiety to the people who take it. It is also used in the food industry as a thickening and gelling additive. * More information: see Properties of glucomannan in the listing below.
Konjac composition
Carbohydrates: Contains a polysaccharide called glucomannan, which is a type of soluble mucilaginous fiber. The Konjac tuber reaches its highest glucomannan content in the third year of cultivation.
Fats
Minerals: potassium, phosphorus, iron, sodium, magnesium, selenium, manganese, chromium, cobalt, zinc.
Vitamins: choline, thiamine, riboflavin, niacin.
Alkaloids: trigonelline, with hypoglycemic action.


More information on glucomannan
This article was endorsed by
Elisenda Carballido
- Dietitian nutritionist. Postgraduate in Phytotherapy and master in Nutrition and Metabolism.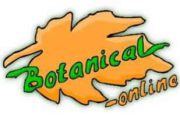 Written by
Editorial
Botanical-online team in charge of content writing