Artocarpus heterophyllus
WHAT IS A JACKFRUIT
Jackfruit is a tropical fruit native to the jungles of India, which appears abundantly throughout Southeast Asia.
The jackfruit tree, jack tree or jack (Artocarpus heterophyllus) is a large tree (over 20 m.) In Asian countries can be found planted in avenues, parks and gardens. As well as shade, it provides food.
It is the world's largest fruit, and some specimens can weigh 45 kg
What flavor Jackfruit has?
The flesh is sweet and crunchy, it tastes between a banana and a pineapple.

How to prepare Jackfruits?
For cutting it, it is necessary to grease the knife with oil to make it easier, because it contains a sticky resin that can make cutting difficult.
Cut, remove the skin, the seeds and separate by segments.
If the fruit is very ripe, it can be eaten raw or make juices, but it has a strong odor that usually does not like.
The immature fruit (as they sell), must be cooked before eating.
It is usually prepared boiled, you can fry or bake in the oven. In Asian countries it is cooked with coconut milk and curry.
Jackfruit seeds can be roasted in a pan with salt and can serve as an appetizer. It also can be baked or boiled.
JACKFRUIT TOXICITY
The immature fruit contains trypsin inhibitors. Trypsin is an enzyme that decomposes protein. If jackfruit is ingested raw, trypsin is inhibited, so that the body can not digest this food and suffers from stomach pain, nausea, vomiting or diarrhea. Fruit baking destroys the trypsin inhibitors and makes it edible.
Nutritional Value of Jackfruit
Jackfruit is a fundamental part of the Indian diet, which is known as " the fruit of the poor."
It provides energy for its content on carbohydrates and vitamins. Carbohydrates are easily assimilated by the body, and it also contains high doses of niacin and thiamine, vitamin nutrition that allow nerve cells and muscle fibers.
It is a fruit suitable in cases of physical or mental fatigue, stress, muscle weakness, and for athletes.
It is very low in fat, and contains antioxidants that help improve cardiovascular health and prevent poor circulation.
It has laxative effect due to lignans and resin content.
In cases of constipation, it may help normalize your intestines.
It is very rich in potassium (323 mg. Per 100g.), One of the fruits with more potassium after bananas. Potassium helps maintain fluid balance in the body and to treat fluid retention.
It is rich in calcium, and some varieties reach values ​​of 72 mg. per 100g. That is, a higher calcium content than milk. It also contains other minerals such as magnesium, which are suitable for an alkalizing diet and adequate when osteoporosis or fibromyalgia.
Jackfruit composition
Nutritional composition of Jackfruit per 100g.
Water (g.)

73,23

Calories (kcal.)

94

Carbohydrates(g.)
24
Proteins (g.)

1,47

fats (g.)

0,3

Fiber (g.)

1,6

Vitamin C (mg.)

6,7

Thiam¡n (mg.)

0,03

Riboflavin (mg.)

0,11

Niacin (mg.)

0,4
Folic acid (mcg.)

14

Vitamin A (mcg.) (Eq. retinol)
297
Vitamin E (mg.)

0,15

Calcium (mg.)
34
Magnesium (mg.)

37

Phosphorus (mg.)

36

Iron (mg.)

0,6

Potassium (mg.)
303
Zinc (mg.)

0,42

Copper (mg.)

0,19

Manganese (mg.)

0,2

Selenium (mcg.)

0,6

Sodium (mg.)

3


More information on Jackfruit
This article was endorsed by
Elisenda Carballido
- Dietitian nutritionist. Postgraduate in Phytotherapy and master in Nutrition and Metabolism.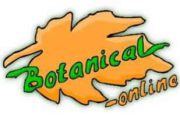 Written by
Editorial
Botanical-online team in charge of content writing