Benefits of moringa oil (Moringa oleifera)
MEDICINAL PROPERTIES OF MORINGA OIL
What is moringa oil?
Moringa oil is an edible and cosmetic vegetable oil extracted from the seeds of the moringa tree (Moringa oleifera Lam.), Of tropical origin.
This light yellow oil has properties used in cosmetics and as a folk remedy.
What is moringa oil used for?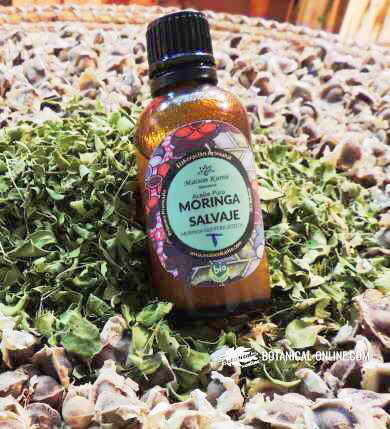 Moringa oil, with dried leaves and tree seeds
Moringa oil is mainly used for:
Cosmetic purposes:
It maintains good hydration of the skin
Protection against external aggression
Prevention of premature aging of the skin
It reduces wrinkles
Skin Care: Bactericidal and fungicidal
In food use:
It is an excellent food oil, although it is not affordable in all countries
Very rich in omega 9
Traditional uses of moringa oil
Moringa oil has been used since antiquity as a healing remedy for its antiseptic, antioxidant and anti-inflammatory properties. The Egyptians already used this oil to make ointments and cosmetic products designed to maintain the health and beauty of the skin.
Moringa oil for the skin

Moringa oil for cosmetics. Drawing courtesy of ©Dibujosparapintar
Used externally, it has been used to treat many skin conditions (Wet a gauze and apply oil on affected areas). Among all its applications, we can mention the following:
Acne: It reduces inflamed areas of the skin and prevents acne pimples from becoming infected. (Wet a gauze and apply the oil on the affected areas)
Skin injuries: The bactericidal properties of this oil are suitable for the treatment of small skin lesions, such as scratches, minor wounds, burns, insect bites, etc.
Because of its antioxidant power, it prevents premature aging of the skin, especially cold pressed oils (obtained by cold pressing)
Beauty of the skin: Applied as an ointment on the skin, moringa oil improves its appearance, preventing the appearance of wrinkles or spots and decreasing the negative effects that free radicals cause on the skin, a product of the body's own oxidation and because of external agents, such as the sun, pollution, dust, etc. (Apply a few drops of moringa oil daily on the face)
Moringa oil for hair
Moringa oil is a good remedy to keep hair in good condition. Applying a massage to the scalp with brightens you hair, provides it with a greater strength achieving a better growth and avoiding it to open at the tips. It is also a good natural remedy to eliminate dandruff and seborrheic dermatitis.
Antioxidants of moringa oil: high content of vitamin E
Moringa oil is a potent antioxidant due to its high content of vitamin E, which is superior to that of most oils we know. In addition, it has the great advantage of providing this vitamin E in a very stable oil.
In contrast, other oils with a similar vitamin E content, such as wheat germ oil (149mg / 100g), have the disadvantage that, being high polyunsaturated fats, they are very unstable and rapidly deteriorate.
Moringa oil, containing mainly monounsaturated fats (77%) and very low percentage of polyunsaturated fats (1% lower), is a very advantageous vitamin E supplement.
To establish a comparison, sunflower oil, rich in vitamin E, contains 41mg of alpha-tocopherol per 100g. Moringa oil surpasses it with 161mg of vitamin E per 100g.
Other uses of moringa oil
In addition to being used as a cosmetic oil, moringa oil has the following uses:
It is edible and is commonly used in the food of many villages, where the tree originates.
Ayurveda Medicine of India uses it for its anti-inflammatory, antibiotic and hypotensive properties.
Recently, the plant is also becoming very important as a remedy against cancer.
Other uses of moringa Oil
Moringa is a multifaceted plant with great potential for use.It oil is also used for:
The production of biodiesel.
As a lubricating oil for machinery.
As a component in the cosmetics industry.
The squeezed remains of the moringa seeds, once the oil is extracted, can be used as fertilizer.
As a potabilizer in the treatment of waste water.


More information on moringa.
This article was endorsed by
Elisenda Carballido
- Dietitian nutritionist. Postgraduate in Phytotherapy and master in Nutrition and Metabolism.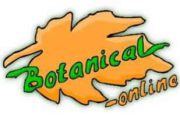 Written by
Editorial
Botanical-online team in charge of content writing