HOW TO MAKE A HOMEMADE HERBAL OIL
AROMATIC HERB OIL RECIPE
What can a homemade herbal oil be used for?
This oil that we want to prepare is a very simple and practical recipe. It consists of an excellent quality olive oil flavored with aromatic herbs. We use it to advantage of the capacity of the oil to retain the aromatic components of the spices.
This oily recipe will serve to dress and give a touch of flavor to salads, breads, pizzas, and all kinds of preparations.
It is also a nice reason to give as a gift, as it can be prepared easily and it permits to share our favorite aromas.
How to make an aromatic herbal oil?

Photo of oil of rosemary
Olive oil and other types of oils and fats (sunflower oil, other vegetable oils, butter, etc.) are able to absorb the aromatic substances that food and herbs contain.
For example, many dishes and sauces would not be the same without their particular fry. The sauté consists of heating the oil and adding the herbs that we want for the dish, such as onion, parsley or garlic.
By the action of heat, the oil is impregnated of the aromatic substances of these foods or herbs.
This process is the same as in maceration, which consists of placing spices inside the oil and let it macerate for 1 month. In this recipe we will accelerate this process by heat.
The oil we will obtain will have all the properties of the aromatic components from which it will be be impregnated.
Ingredients for a homemade herbal oil
Preparation:
Choose a small container to fill with oil. We can use an oil cruet or a decorative glass jar.
Place the spices that we want inside. Spices should be clean and completely dry. It is not recommended to use fresh herbs or much garlic because these foods contain water and are perishable. In the case of garlic, it is preferable to use unpeeled garlic.
For example, we can place a sprig of rosemary, another of marjoram, a piece of garlic and 4 peppercorns of black pepper.
Heat the entire container in a pot to the water bath. It is not important that water covers the entire container, only covering half is sufficient.
Cook the oil to the water bath for 1015 minutes.
We use the water bath technique because the oil is boiled with water, at temperatures of 100ºC (water boiling temperature). If we put the oil directly in a pan, for example, the oil would be cooked at higher temperatures (150180ºC), so, the oil would degrade and would become perishable (the oil would become rancid prematurely).
This recipe can not be made in microwaves, since the waves only affect the water, and the oil is a fatty liquid.
Remove from heat, clean and allow to cool to room temperature.
Decorate for gift, or use it as edible oil for domestic use.


More information on marjoram.
This article was endorsed by
Montserrat Enrich
- Journalist specializing in edible wild plants and plant uses.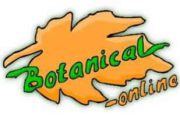 Written by
Editorial
Botanical-online team in charge of content writing