Medicinal properties of mugwort Artemisia vulgaris L.
Mugwort (Artemisia vulgaris) is one of the most appreciated medicinal plants, traditionally used for the following purposes:
General appearance of mugwort (Artemisia vulgaris).

Emmenagogue

Digestive plant (stimulating digestive secretions)
Choleretic (liver stimulant and depurative)
Against parasites
Tranquilizing properties
Digestive properties of mugwort
It contains bitters that act as digestive tonic principles, and therefore it is indicated in cases of vomiting, spasms and any discomfort of the digestive system, especially those that will have to do with nervous disorders.
It is also an aperitif, stimulates appetite and activates liver function (cholagogue). It is recommended for treating anorexia, obesity and congested liver problems. (Infusion of 1 teaspoon of flowering tops per cup. Let stand 15 minutes. Drink a cup before meals) (Tonic wine: Maceration for 10 days of 30 g of shredded dry plant. 1 cup a day).
Mugwort for menstruation, women's plant
Widely recognized to restore menstrual balance, as well as its aches and pains, for its toning and revitalizing effect on the nervous system. Likewise, it has traditionally been used in the form of hot poultices to soothe menstrual pain and help regulate periods. These popular applications of Artemisia vulgaris have been scientifically confirmed by later studies. (Poultice of mugwort. Prepare an infusion of 4-5 tablespoons of dried plant crumbled per half liter of water. Let stand 15 minutes. Douche when it is at the right temperature – it should not burn) (Add concentrated infusion of mugwort in the bathroom).
Mugwort to help childbirth
Another great application of mugwort is its use in childbirth. In fact, the plant was widely used in ancient times to help women during childbirth, due to its effects on the female genital tract. To do this, it was applied in the form of a poultice on the womb of women, in long or difficult deliveries.
As a curiosity, the name Artemis derives from the Greek goddess Artemis or Artemisia, daughter of Zeus and sister of Apollo, who was invoked by women during pregnancy and at the time of childbirth, so that it would be peaceful. For this reason, Artemisia vulgaris has traditionally also been called the "plant for women", since its virtues are useful for numerous female symptoms and problems. Artemisia was also a goddess linked to nature, harvests and hunting, therefore, she is always represented with a bow and arrows.
There are authors who describe certain abortive activity in very high doses.

Summary sheet with the main medicinal properties of mugwort.
Properties of mugwort for intestinal worms
Studies that mention the anthelmintic properties of mugwort, as a powerful vermifuge remedy. It is especially effective against pinworms. (Infusion of flowering tops at a rate of 30g per liter. Take 1 cup on an empty stomach and another 2 before each main meal. Repeat for 2-3 days and repeat after 1 week).
Mugwort with calming properties
Thujone, a component present in the essential oil of the plant, has effects on the nervous system. Due to this sedative effect, actually produced by the toxicity of this component on the nervous system, mugwort had been used in the past for epilepsy and for the treatment of tremors and involuntary convulsions ("San Vito's dance"). (A tincture was prepared from a maceration of 20g of shredded dry plant in 80 g of 60º alcohol. From 5 to 10 drops, 3 times a day). Due to its toxicity, it is an outdated remedy that is currently not recommended.
For the same reason, mugwort is also indicated as a treatment for nervousness, anguish, sleep disturbances, menopausal hot flashes and hysteria… (You took "the tip of a teaspoon" of mugwort powder, up to 5-6 times a day, as a sedative). These applications are currently in disuse because the toxicity of the plant does not allow a correct treatment.
Caution with medicinal preparations with mugwort
Taking into account that the effect of mugwort is given by its chemical components thujone and cineol. Its medicinal properties are similar to other mugwort, although, since thujone is considered toxic, the amount or dose is very important to take into account.
Mugwort as an edible plant
The plant can be used in the kitchen as an aromatic herb or as a vegetable, although its intense flavor does not invite you to eat large portions…
Other uses of mugwort
Mugwort is also useful in the organic cultivation of the garden, since its infusion helps to combat pests in an ecological way, such as the cabbage fly, earthworms, aphids, and some parasites of fruit trees. A decoction of 15 minutes with tender green leaves, in a liter of water is enough to protect our plants.
Mugwort curiosities
The genus Artemisia groups around fifteen different varieties of plants, among which is wormwood (Artemisia absinthum), which is used to make absinthe, a highly alcoholic beverage.
Dioscorides already speaks to us of Artemisia vulgaris as a widespread and highly reputed remedy. Pliny also mentioned it in his works. It seems that ancient midwives have been using mugwort for many years in the practice of their trade. Its use consisted of taking infusions and applying hot leaves, in the form of a poultice, to the lower abdomen, which seems to have effects on the uterine muscles. Likewise, this treatment was indicated for the discomfort of the postpartum period.
Mugwort toxicity
Long treatments of more than 10 days should not be carried out due to possible liver toxicity and to avoid nervous symptoms.
Due to its traditional use as an emmenagogue, it should not be taken in case of pregnancy. Pregnant women, women who breastfeed, babies or young children should not take this plant.


More information on Artemisia
This article was endorsed by
Elisenda Carballido
- Dietitian nutritionist. Postgraduate in Phytotherapy and master in Nutrition and Metabolism.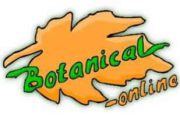 Written by
Editorial
Botanical-online team in charge of content writing