DIGESTIVE PROPERTIES OF WORMWOOD
Wormwood to improve digestion
Wormwood or Absinthe plant (Artemisia absinthium) is one of the most potent bitter remedies. The ability to stimulate the bitter taste of the tongue is due to the presence of sesquiterpene lactones that are found not only in wormwood but also appear in other plants such as Yarrow (Achillea millefolium) or Arnica (Arnica montana).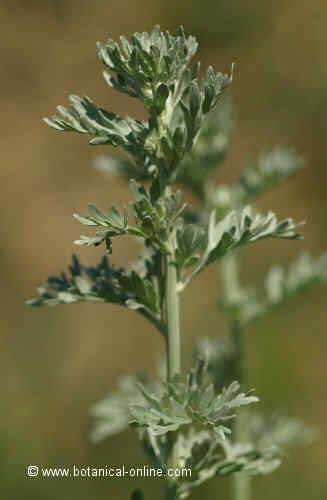 Wormwood plant
The main sesquiterpene lactone possessed by wormwood is absinthin (C30H40O6), although others appear in a smaller proportion such as anabsinthin, arthamaridin, arthamararidinin, arthamarinin or artbaquilicin.
Bitter principles have many properties (see properties of bitter), but among them, they are those that affect the digestive system, especially as regards its ability to stimulate the production of gastric acids, bile and saliva, and its power to increase bowel movements. All this is used as a folk remedy for the treatment of the digestive anomalies
The bitter principles stimulate the production of the gastrin hormone, which produces a whole series of changes in the digestive system intended to digest food better.
Among the main effects of this hormone, there is an increase in the production of bile, pancreatic juices and stomach juices. In this way, the digestion is activated and so are the peristaltic movements of the intestines.
Wormwood remedies for digestion
Among the main remedies of wormwood to boost digestion, we have the following:
– Half a teaspoon of dry plant per cup of water for 10 or 15 minutes. Take three cups a day without sweetening – (Although it is a very bitter preparation, it should be taken little by little without adding neither honey nor sugar so as not to lose the bitter properties of the plant, that are precisely those that provide its digestive properties)
– Half a glass of absinthe wine, drunk after meals: It is also suitable to facilitate digestion. (See absinthe wine properties)
*Related information: Other properties of wormwood


More information on wormwood
This article was endorsed by
Montserrat Enrich
- Journalist specializing in edible wild plants and plant uses.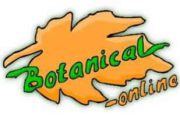 Written by
Editorial
Botanical-online team in charge of content writing