Ocimum basilicum L.
Basil, Sweet basil
PHOTOS OF BASIL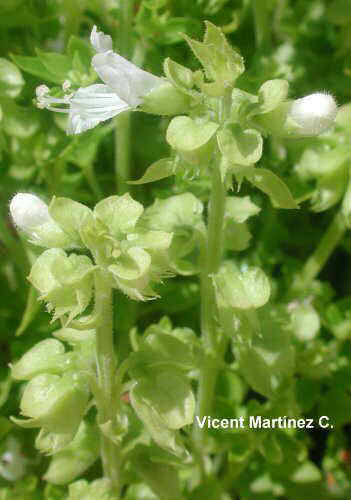 Photo of Ocimum basilicum L.
Ocimum basilicum L. - (Basil, sweet basil)
Annual herb of the Pea family -Leguminosae- up to 1 m. Erect stems, round below, squared above. Ovate or lanceolate leaves, opposite till 5 cm long, long petiolated, darker above, very odorous. Flowers grouped in spikes, loose verticils with 6 flowers each. Calyx with 6 lobes, edge-ciliated. White or pink corolla, stamens white. Upper lip with 4 lobes, lower one undivided. Garden plant, native from India.
More information about plants in the listing above.
Other interesting articles
This material is for informational purposes only. In case of doubt, consult the doctor.
"Botanical" is not responsible for damages caused by self-medication.