What are strawberries?
Characteristics of strawberries (Fragaria vesca)
Common Noun: Wild Strawberry
Scientific Noun: Fragaria vesca L.
Family: Rose family (Rosaceae)
Habitat: At the shade of the oaks and beeches and also by the side of the calcareous grassy paths. Sometimes near the hedges.
Description of strawberry
It is a perennial plant which sprouts every year. Leaves and
flowers spring from almost the ground,both with a similar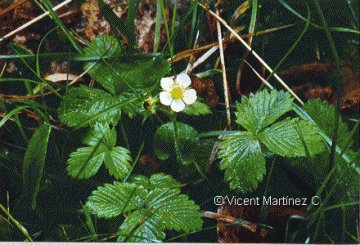 length.
Flowering stems with no leaves holding flowers with five petals, five sepals and numerous stamens.
At the end of each hairy leaf-stalk we find the leaf divided in three toothed oval leaflets. They are bright green above, more pale and hairy below. It produces long rooting stolons where new plants may grow.
The fruit, which is commonly known as "strawberry", it is a red small berry. The cultivated ones are bigger. They come from a cross between the wild European strawberry and the American wild strawberries.
Collection and storage of strawberries
The leaves should be picked when the plant is in full bloom. The fruits should be collected when they are ripe, when they are red or pink.
They should always be kept in the shade and in a place protected from heat and humidity. The roots should be kept at the end of the season, when the plant is about to dry.
Strawberry components
Traditional uses of strawberries as a folk remedy
Strawberries have traditionally been used as a laxative, diuretic and astringent folk remedy. It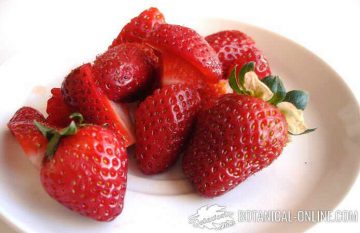 seems that Linnaeus was the first to discover the use of this plant for the treatment of rheumatism.
Throughout Western traditional medicine it has been used for the treatment of skin diseases and especially in regard to remedies for ulcers or acne.
In the year 1931, Maud Grieve commented in her book "A Modern Herbal" how a strawberry cut and applied to the skin was able to whiten the skin and remove sun spots, something that was highly appreciated at that time, when white skin was fashionable.


More information on strawberries
This article was endorsed by
Montserrat Enrich
- Journalist specializing in edible wild plants and plant uses.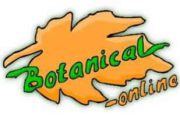 Written by
Editorial
Botanical-online team in charge of content writing