How to prevent an allergy to develop
In order to avoid the allergic diseases the affected person would have to consider the following recommendations:
Avoid walking in areas where there are plants in adequate time to trigger the reaction.
If traveling by car, it is better to have the windows closed and air conditioners equipped with anti-pollen filters.
Not having flowers in the rooms that can cause allergic reactions to pollen. This happens mainly with plants of the daisy family .
Avoid too windy days out in times of pollination, using those rainy or humid days.
At home, use humidifiers to increase humidity to facilitate the deposit of pollen on the ground, instead of leaving this element in suspension as in the dry days, and especially windy.
Food advice to prevent allergy
Avoid eating foods that potentially can cause food allergies and may aggravate allergy to hay. Among these the most prominent are: shellfish, fish, eggs, nuts, chocolate, corn, peanuts, strawberries, tomatoes, citrus and wheat. The saturated fat animal foods or sugars also increase the disease (red animal meat, offal such as kidneys or intestines, cheeses, butter, bakery goods, raw sugar, etc.).
A healthy diet, rich in natural foods such as vegetables, nuts or fruits, can help fight the disease.


More information about allergies.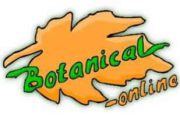 Written by
Editorial
Botanical-online team in charge of content writing