Why is aronia so good as food?
Nutritionally, aronia is similar to other berries, such as raspberry or blueberry, but it is superior to other soft fruits for its richness in anthocyanins and its antioxidant power. Let's see the nutritional components of Aronia melanocarpa.
Calories
It provides low calories, 47kcal per 100g. This content is similar to the above named fruits, so that a serving this fruit daily gives us a large amount of antioxidants with very few calories.
Carbohydrates
The primary nutrients are sugars, which contains 9g per 100g of food. This is a low input, since the ration for these berries is usually less than 100g. Therefore, aronia fruit is low in sugars, suitable and recommended for diabetics and people on weight loss diets .
Fats
It is very poor in fat, 0.5g per 100g of food. As discussed below, for its richness in antioxidants and low in fat, we can show these berries for people with high cholesterol or required to follow a low fat diet.
Protein
Protein intake of this fruit is also remarkable because it only contains 1.4 g of protein per 100g of aronia. Some ornithologists say that this is one of the reasons why birds often consume other fruits instead of aronia, although others suggest that it is also due to the high tannin content of the fruit.
Fiber
This fruit is rich in soluble fiber pectin, which makes it an ideal fruit for making jam.
Phytochemicals in aronia
Acids: succinic acid, malic acid, quinic acid, acetic acid, citric acid and ascorbic acid.
High in polyphenols. Aronia is especially rich in anthocyanins and proanthocyanidins or tannins, containing more than even blueberries. It also contains phenolic acids and flavonols. All these components are associated with the beneficial effects of this fruit.
66% of the polyphenols are polymeric procyanidins, a type of tannins responsible for the bitter taste of the fruit.
Anthocyanins are the second most abundant polyphenols in aronia, representing 25% of total polyphenols, a count of 1480mg of anthocyanins per 100g of aronia. Specifically, these anthocyanins are those that provide the characteristic purple black color to the cherry: 3O galactoside (major pigment), 3O glucoside, 3O arabinose and 3O xyloside cyanidin.
Phenols : neochlorogenic acid and chlorogenic acid, both represent the remaining 7.5% of polyphenols.
Flavonols . The flavonol content of aronia constitute 1.3% of total polyphenols. Flavonols are the rutin (quercetin 3 rutinoside), quercetin 3 galactoside and quercetin 3glucoside.


More information on aronia.
This article was endorsed by
Elisenda Carballido
- Dietitian nutritionist. Postgraduate in Phytotherapy and master in Nutrition and Metabolism.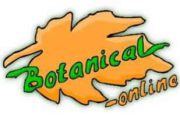 Written by
Editorial
Botanical-online team in charge of content writing