IS IT NECESSARY TO DRINK MILK TO HAVE CALCIUM?
MILK AND FOOD WITH CALCIUM
Is milk the richest food in calcium?
There are other foods with a lot of calcium, other than dairy products.
The richest foods in calcium are wakame kelp and hiziki, which contain about 1,400 mg of calcium per 100g. each.
These foods constitute a source of calcium (and other minerals) very important in the diet of many populations where no dairy is consumed.
They are followed in calcium content by sesame seeds, with 1,000mg per 100g., A calcium content similar to that is provided by cheese.
Other food with a lot of calcium?
Broccoli contains almost as much calcium as milk, 90 mg per 100g. In other words, a large broccoli dish contains almost as much calcium as 1 cup of milk; in addition, broccoli calcium has a higher % absorption than milk. Two handfuls of almonds contain both calcium and 1 yogurt.
Therefore, there are many foods rich in calcium in addition to dairy.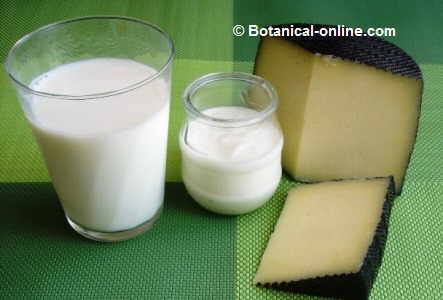 Dairy (milk, cheese, yogurt) is rich in calcium. Seaweed, almonds, sesame and broccoli are also rich in this mineral.
What do dairy products have in addition to calcium?
Milk and dairy products, such as yogurt and cheeses, are foods rich in proteins of high biological value, calcium and vitamin B12.
Is it necessary to eat dairy?
Milk and diary products have been part of the diet of many peoples for centuries, being an excellent source of protein, essential fatty acids, minerals and vitamins, hence its importance in nutrition.
In general, dairy products are not needed when there are other sources of protein, calcium and vitamin B12 in the diet. Therefore, the recommendations on the consumption of dairy products will depend on the type of food, the needs of the person and their food preferences.
It should be noted that dairy products have many detractors. For more information see the article on: Reasons why not drink milk.
Is vegetable drink better than milk?
Vegetable drink and milk are different foods. Vegetable beverages such as rice milk, soy drink or oat drink can be consumed as a source of calcium (only fortified), if you want to use a white, sweet, calcium-rich liquid food in the diet.
They are also ideal in certain cases, for example, when, because of allergy, dairy or nuts can not be consumed.
* More information: Is vegetable drink better than milk?
CALCIUM CONTENT OF DAIRY FOODS
LIST OF CALCIUM FOODS FROM CALCIUM FROM MILK OR DERIVATIVES (Milligram kg)
Milk powder contains the highest percentage of calcium, followed by cheeses. Sheep and buffalo milk is richer in calcium than cow's milk. Human milk does not contain as much calcium as these animal milks
The following list contains the calcium content of different types of milk as well as some foods derived from milk.
CALCIUM CONTENT IN MILK AND MILK DERIVATIVES
Cow milk
Skim milk powder: 1257 mg
Whole milk powder: 912 mg
Milk: 116 mg
condensed milk: 284
Skimmed milk: 142 mg
Milk shake: 132 mg
Semi-skimmed milk: 122 mg
Low-fat milk chocolate: 115 mg
Milk chocolate: 112 mg
Ice cream: 70 mg
Butter: 24 mg
Whole sheep's milk: 193 mg
Milk of buffalo: 169 mg
Goat's milk: 134 mg
Human milk: 32 mg
Yogurts
Natural yogurt: 121 mg
Yoghurt bifidus: 120 mg
Natural yogurt: 199 mg
Natural skimmed yogurt: 183 mg
Semi-skimmed fruit yogurt: 138 mg
Cheeses
Parmesan cheese: 1253 mg
Swiss cheese: 960 mg
Monterrey cheese: 748
Cheddar cheese: 710 mg
Colby cheese: 685 mg
Yellow cheese: 614 mg
Mozzarella cheese: 517
Ricotta cheese: 207 mg
Fresh soft cheese: 69 mg
To obtain foods rich in calcium the following pages can be consulted:


More information on calcium
MINERALS
MACROELEMENTS
MICROELEMENTS
Calcium, chlorine, phosphorus, magnesium, sodium, potassium
Copper, chromium, fluorine, iron, manganese, molybdenum, selenium, iodine, zinc.
This article was endorsed by
Elisenda Carballido
- Dietitian nutritionist. Postgraduate in Phytotherapy and master in Nutrition and Metabolism.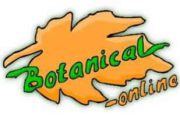 Written by
Editorial
Botanical-online team in charge of content writing