NUTS AND SEEDS WITH A LOT OF CALCIUM
LIST OF DRIED FRUIT AND RICH SEEDS IN CALCIUM
Calcium content of nuts and seeds
Nuts, and especially dried seeds, are very rich in calcium. Among the seeds, sesame and, among nuts, almonds would be natural plant foods with a very high percentage of calcium.
CALCIUM CONTENT OF DRIED FRUIT AND SEEDS Per 100g
In order from highest to lowest content:
Dried seeds of the highest quality: 1633 mg
Toasted sesame seeds: 989 mg
Raw sesame seeds: 975 mg
Butter sesame paste: 969 mg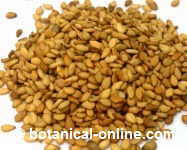 The seeds of sesame are among the seeds richest in calcium
Chia seeds: 529 mg
Cotton Seed Flour: 478 mg
Tahini: 420 mg
Roasted almonds: 291 mg
Almond butter: 270 mg
Raw almonds: 248 mg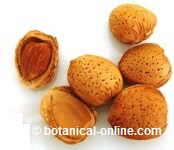 Almonds are the most calcium rich nuts
Flaxseeds: 199 mg
dried Brazil nuts: 176 mg
Almond paste: 172 mg
Lotus seeds: 163 mg
Sesame flour: 159 mg
Pili: 145 mg
Toasted sesame seeds, without Husk: 131 mg
Sunflower oil butter: 122 mg
Toasted hazelnuts: 122 mg
Sunflower Seed Flour: 114 mg
Raw hazelnuts: 114 mg
Raw dried sunflower seeds: 116 mg
Raw pistachios: 107 mg
Toasted pistachios: 110 mg
Popoluca seeds: 98 mg
European nuts: 98 mg
Raw macadamia: 85 mg
Safflower seeds: 78 mg
Roasted sunflower seeds: 70 mg
Pecan Nut: 70 mg
Roasted Macadamias: 70 mg
European dried chestnuts: 67 mg
Dry Pecans: 61 mg
Sesame seeds without husk: 60 mg
American dry nuts: 58 mg
Sweet sweet oak acorns: 54 mg
Dried watermelon seeds: 54 mg
Roasted cashew nuts: 45 mg
Pumpkin Seeds: 43 mg
Acorn Flour: 43 mg
Sweet sweet oak acorns: 41 mg
Seed of the bread tree: 36 mg
Dried Japanese Chestnuts: 31 mg
Chestnuts dried: 29 mg
Raw European chestnuts: 29 mg
Dry coconut: 26 mg
Coconut water: 24 mg
Raw Chinese Chestnut: 18 mg
Coconut milk: 16 mg
Raw coconut: 14 mg
Dry pine nuts: 8 mg
Hayucos: 1 mg
Sesame oil: 0 mg
CALCIUM CONTENT OF DRIED FRUIT AND SEEDS, Per ration
Below is the amount of calcium contained in some of the main nuts and seeds per serving:
2 teaspoons sesame (10g): 97 mg of calcium
1 tablespoon tahini (10g): 42 mg
One serving of almonds (40g): 116 mg of calcium
One serving of nuts (7 units): 27 mg of calcium
One serving of Brazil nuts or coquitos (4 units): 35 mg
See also:


More information on calcium
MINERALS
MACROELEMENTS
MICROELEMENTS
Calcium, chlorine, phosphorus, magnesium, sodium, potassium
Copper, chromium, fluorine, iron, manganese, molybdenum, selenium, iodine, zinc.
This article was endorsed by
Elisenda Carballido
- Dietitian nutritionist. Postgraduate in Phytotherapy and master in Nutrition and Metabolism.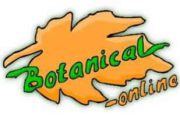 Written by
Editorial
Botanical-online team in charge of content writing