Herbal treatment of sprains and dislocations
Phytotherapy: Medicinal plant remedies for sprains and dislocations
The main function of phytotherapy consists in using those plants that are intended to:
Relax the muscle zone in tension.
Alleviate the pain
Medicinal plants for sprains and dislocations
Willow: (Salix sp.) Due to its content in salicin, principle of aspirin. (Decoction of a pinch (2 gr.) of the dried bark per cup of water. Take two or three cups a day. Children aged 4 to 10 halfdose) Do not take if allergic to aspirin. A prolonged use can cause irritation of the stomach.

Horsetail can help to repair bony tissues

Horsetail: (Equisetum arvense) Because of its silica content, this plant is recommended when there is a need for the body to repair bony tissues, as a result of some trauma or because of body decalcification.
Silica helps to fix calcium, so the body can store more of this mineral and be able to form bone or tendons in better shape.

It will be interesting to use this plant when there has been any fracture or loosening in any bone or ligament. (Decoction for 30 minutes of 100 gr. of the dried plant per liter of water. Take a couple of cups a day) See potential contraindications the general study of the plant.
External use preparations for sprains and dislocations
Marshmallow (Althaea officinalis) Apply a compress with the liquid from a decoction of 10 minutes a handful of dried root in a liter of water.
Vervain (Verbena officinalis) (Decoction of a handful of leaves in water for 15 minutes. Wet a compress and apply to the painful area).
Common Club Moss (Lycopodium clavatum) Apply the dried plant with a piece of gauze over the painful area. Leave over this area during sleep.
Yucca (Yucca filamentosa) Apply on the affected area

Arnica flowers

Shepherd's purse (Capsella Bursa-pastoris) Apply a lotion on the painful area with oil of this plant.
Comfrey: (Symphytum officinale) Apply a lotion on the painful area with comfrey ointment.
Wild Thyme (Thymus serpyllum) Apply a lotion on the painful area with oil of these plants.
Thyme (Thymus vulgaris) Apply a lotion on the painful area with oil of these plants.

Thyme can be used to remedy dislocations
Common kidney vetch: (Anthyllis vulneraria) Applied as a poultice on a sore muscle area, promotes the healing of it. (Crush the fresh leaves of the plant. Place on a gauze pad and apply over the affected area)
Agrimony (Agrimonia eupatoria) In case of bumps, bruises, sprains, muscle tears, tendinitis, etc (Pour 70 drops of fluid extract per liter of water. We will apply the previous liquid through a pad or gauze over the affected area.)
Cayenne pepper: (Capsicum frutescens) The use of infusions of cayenne can help ease the pain. (Infusion of a quarter teaspoon of cayenne pepper in a glass of hot water. Drink throughout the day in small sips)
Even more interesting is the use of capsaicin, extracted from cayenne pepper, for the external treatment of pain. (Creams or ointments should be applied two or three times a day and require a few days to see the positive effects. If you do not experience improvement after a few weeks or even in case of a deterioration of patient conditions, treatment should be discontinued).


More information about sprains and dislocations.
TABLE OF COMMON PAINS
| | |
| --- | --- |
| Muscles and sinews | |
| Muscular atrophy | Bones and joints |
| Fibromyalgia | Joint pain |
| Spasms/ache/cramps | Back or spine ache |
| Muscle pain | Neck pain |
| Tendinitis | Sprains |
| bursitis | Dislocations |
| Others | |
| Stomach ache | Period pains |
| Sore throat | Headache |
| Toothache | Migraine |
| Earache | |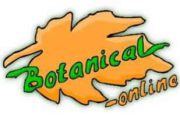 Written by
Editorial
Botanical-online team in charge of content writing