Herbal remedies to get rid of pustules
Phytotherapy. Medicinal plants preparations for  pustules
The primary role of phytotherapy in treating pustules involves the use of a number of plants with the following objectives:
Bactericidal plants to eliminate germs.
Plants that help clean the affected area.
Plants that reduce fat production in the area
INTERNAL USE PREPARATIONS FOR PUSTULES
Depurative plants for pustules in internal use
The use of depurative plants to remove toxins from the body and improve skin health. The skin is an organ that often reflects the whole body health.
Most of these plants produce a cleansing of the body by increasing urination, so they should not be taken in cases where too much urination could be counterproductive, such as in people with hypotension.
Similarly, the presence of tannins in many of these plants can cause intestinal discomfort and should be avoided when the patient has gastrointestinal ulcer or gastritis.
More information about depurative plants.
External use preparations for pustules
Evening primrose

Parsley

(Oenothera biennis) topical application of primrose oil reduces pimples and acne inflammation in general.

Arnica (Arnica montana) Wash the affected area with water resulting from the infusion of one teaspoon of dried plant per cup of water. Place a few drops of arnica tincture in a cup of water. Clean the area thouroughly with a cloth.
Thyme (Thymus vulgaris) for its antiseptic and cicatrizing properties, it can be used to wash the affected parts, which may be useful to prevent pimples to be infected. (Make a charged infusion of flowering tops and wash the zone of the skin affected by pimples)
Parsley (Petroselinum crispum) Parsley cleans skin pores from grease and disinfects them (Infusion of tender grass. Apply for 1 / 4 of an hour a compress soaked with the resulting liquid on the affected zone of the skin)
Echinacea (Echinacea spp) It reduces symptoms of acne in all its manifestations (Blackheads, pimples, etc) and prevents their infection. (Drench affected area with the liquid from the fresh plant. Dilute a few drops of tincture in water and apply a gauze over the affected area)
Mallow (Malva sylvestris), for its mucilage content, it softens the skin and also helps eliminate other skin diseases, such as pimples, boils, sores, etc. (Decoction of 40 g of dry leaves in a litter of water. Apply a compress soaked with the liquid resulting for 1 / 4 of an hour twice a day)
Oats (Avena sativa) to remove many skin imperfections such as pimples, blackheads, acne, etc. we can make a mask with a paste made with 5 tablespoons of oatmeal in a tablespoon of honey. Stir and add two egg whites. Apply as a mask over your face for 30 minutes. (More information about acne masks)
Marshmallow (Althaea officinalis) this is still a more effective remedy than mallow. (Apply a compress with the liquid from a decoction for 10 minutes of a handful of dried root in a liter of water)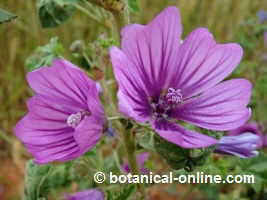 Papaya (Carica papaya) proteolytic and bactericidal properties of papaya are useful in removing pimples, blackheads or pimples prevent acne disorders to become infected. (Apply a lotion of papaya juice on the affected skin and keep it for 15 minutes. Then, clean it with cold water)


More information about skin problem remedies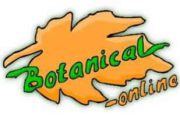 Written by
Editorial
Botanical-online team in charge of content writing