Herbal treatment  for hyperactivity
What plants are suitable for hyperactivity?
These plants provide nutritional supplements and properties for:
Promote the synthesis of serotonin.
Provide nutrients to improve brain connections.
Vasodilator plants to increase cerebral blood flow and stimulate concentration.
Relaxing plants.
Phytotherapy: Medicinal plants preparations for hyperactivity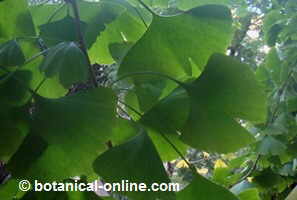 Ginkgo leaves preparations can bed helpful for hyperactivity
Ginkgo (Ginkgo biloba): The leaves of this tree are considered as a remedy for improving memory and cognitive abilities. They have cerebral vasodilator properties that stimulate learning functions and improve cerebral blood flow. (Between 60 and 240mg. Divided into three times daily).
Valerian (Valeriana officinalis): Valerian is a muscle and mental relaxant health, especially when there is some trouble for sleeping.. Suitable in states of impulsivity or much movement. (Infusion of a teaspoon of dried root 2 times per day. Tablets of dried root (500mg.): 2 capsules 4 times a day.)
Turmeric: It has been found that hyperactivity occurs with inflammation. The use of anti-inflammatory plants such as turmeric, as well as avoiding inflammatory foods (junk food) could help hyperactivity.
Anthocyanidins: Recent studies postulate the role of polyphenols in the treatment of neurological diseases. It seems that they have a protective and positive effect in the treatment.
Hops (Humulus lupus): It is a very effective remedy for treating anxiety, nervousness and insomnia, with sedative and calming properties. (1 packet (20g.) of female flowers of dry hops in 200ml of water).
Omega 3 for hyperactivity and attention deficit
The lack of essential fatty acids (AGE) has been linked to the hyperactivity disorder. These nutrients are fundamentally linolenic acid and linoleic acid, they have a vital role in the development and functioning of the brain.
Fatty fish, flaxseed, ground chia seeds and evening primrose oil can be an adequate, better and more effective supplement than capsules already made with EPA and DHA (* See: Recommended omega supplements).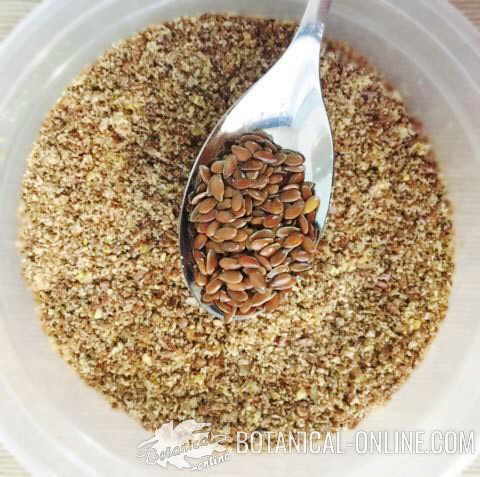 The ground flax seeds are very rich in omega 3 and can be added in any puree, yogurt or recipe (preferably not heated).
Nutritional supplements for hyperactivity and attention deficit
Soy Lecithin: Soy lecithin is rich in choline, a type of fat that is part of the brain's neurotransmitters and nerve endings. It is used to improve memory and concentration.
Brewer's yeast: Brewer's yeast is good to treat nervousness: Brewer's yeast is very rich in B vitamins and chromium, which tone and collaborate in the nutrition of the nervous system. It can be added as if it were cheese on top of the purées, salads or soups.
Tryptophan: Tryptophan is a precursor of serotonin and melatonin, hormones involved in mental wellbeing and sleep regulation. It is usually taken in supplements of its derivative 5HTP (5hydroxytryptophan) as it is more effective. To treat nervousness, anxiety and insomnia.
Vitamin and mineral supplements for hyperactivity and attention deficit
Calcium and magnesium: to prevent fatigue and physical exhaustion. In hyperactive children and young people, they contribute to the development of the bones. (Taking supplements of 1,000 mg. Calcium with 400 – 500mg. Magnesium).
Spirulina: Spirulina is a source of magnesium, trace elements and proteins appropriate to prevent physical exhaustion.
Pollen: Pollen is considered nearly a super food with many health virtues. It is an invigorating energy supplement that can help improve concentration. (Take 1 tablespoon of granulated pollen every morning).
Vitamin E: Its role is fundamental as a protector of the fats that make up the brain. Scientific studies suggest that people with hyperactivity may have deficiency of this vitamin. Generally this is contributed by the extra virgin olive oil, which must be present in the feeding of the child or adult hyperactive in amounts slightly higher than those of the usual diet. Take olive oil in salads, creams, vegetables, etc. It is the best way to obtain this supplement.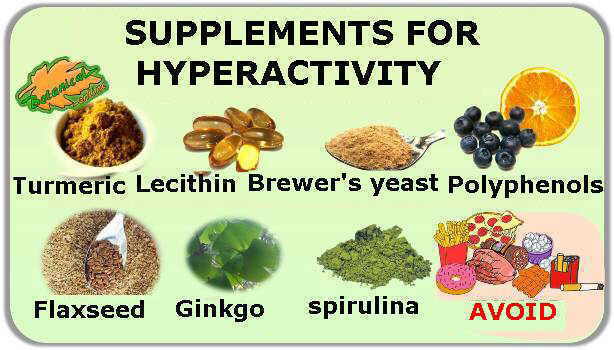 Leaf-summary or infographic of the main natural remedies with medicinal plants for hyperactivity and attention deficit (ADHD)


More information on hyperactivity.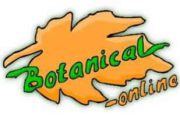 Written by
Editorial
Botanical-online team in charge of content writing