How to cook potatoes to make them healthier for the stomach and intestines, and for diabetics
PREBIOTIC POTATOES RECIPE AND PROPERTIES
Properties of the prebiotic potato
Did you know that cooked and cooled potatoes are healthier? Cooling the cooked potatoes turns their starches into fermentable fiber (prebiotic fiber). This way the potato has fewer calories and is more beneficial to the intestinal flora
To convert the potato into a prebiotic food should only be cooked, cooled and kept refrigerated for at least 4 hours. With this simple procedure what is achieved is to convert potato starches into fermentable fiber (prebiotic effect), adding more benefits to this natural food.
The prebiotic potato is achieved with a very simple culinary treatment, nothing complicated to do, economical and healthier for the stomach and intestines.
How is prebiotic potato made?
Prebiotic potatoes consists of boiling the potatoes with skin, cooling them for at least 4 hours. During boiling, potato starches are hydrated and rendered digestible.
By cooling the potato, some of its starches crystallize and become resistant starches or retrograde starches, that is, they become a highly fermentable type of fiber for intestinal bacteria, which improves digestive health (prebiotic effect).
For whom is this recipe recommended?
This recipe, which can be served as a potato salad or garnish for any dish, is suitable in any healthy diet.
It is especially recommended for people on a diet for diarrhea and during intestinal diseases to regenerate the intestinal flora (colitis, Crohn's disease, irritable bowel, intestinal infections, constipation, etc.).
Ingredients for preparing prebiotic potato
Only potatoes, water and salt are needed. You can also steam the potato. Potatoes should not have green areas, which would indicate the presence of toxic components.
This recipe can be eaten for the next 2-3 days. You can boil enough potatoes to have them prepared for the whole week.
Recipe to prepare potato with prebiotic effect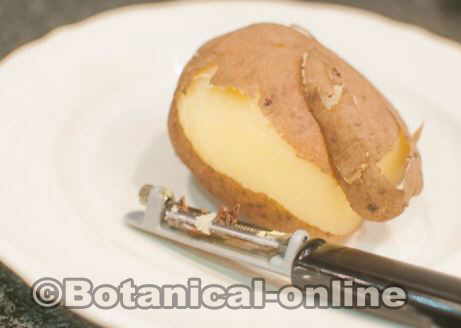 Boiling with skin makes them have more potassium. Once cooked and refrigerated, peel and serve or add to the recipes.
-Boil the potatoes with their skin in water with a little salt for 20-35 minutes, depending on the size of the potatoes.
Potatoes boiled with skin retain all their potassium, which is a very healthy mineral for the heart, hypertension, fluid retention and kidneys.
Adding a little salt to the cooking water allows potatoes to cook before (boiling increases water temperature) and prevents potatoes from losing many minerals by osmosis.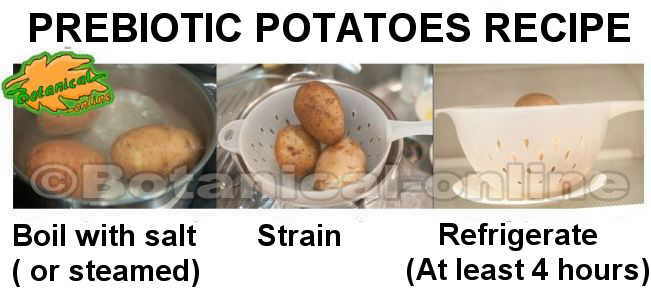 Illustrative description of the recipe step by step. It is as simple as cooking the potatoes well and chilling them at about 5 º C for a minimum of 4 hours. You can prepare enough to eat during the week.
How is resistant starch formed? Can it be reheated?
When the potatoes are cooked, they are drained and allowed to cool for a few minutes before putting them in the refrigerator. The cooling temperature is usually about 5 º C or less, which is very suitable for the crystallization process of the starches, resulting in a type of fiber called resistant starch or resistant dextrins.
Potatoes are best peeled right out of the refrigerator. As they become warmer, it is more difficult to remove the skin.
Peel potatoes, cut into slices and serve as an accompaniment or as a main course.
Once reheated, the potato maintains its prebiotic fiber, so it can also be added to purees, vegetable soups, tortillas or hot recipes.
How to serve potatoes to make them more healing?
There are spices and herbs that can complement the effect of the potato to improve the bacterial flora and intestinal state:
– It is recommended to add a pinch of salt, especially in the diet for diarrhea, to compensate for the losses of electrolytes, chlorine and sodium, which are produced by bowel movements.
– Whenever we use salt, we should also add herbs to maintain sodium-potassium balance of the diet. In this case we have seasoned with rosemary, because its content in carnosol, is a good natural antibiotic, suitable in diarrhea and intestinal infections.
– Turmeric is anti-inflammatory and digestive, very suitable to improve the intestinal and stomach health. It should be combined with a pinch of black pepper to increase its absorption and effect.
– Finally, virgin oil is excellent for lubricating and reduce inflammation of the intestinal mucous. They also provide anti-inflammatory and anti-inflammatory vitamin E. Crude oil is always "good" but especially recommended for people with stomach pain, ulcer or gastritis. The most advisable oils are olive oil or sunflower oil (not refined).
Properties of potatoes for the intestine
In general, potatoes boiled or steamed are very healthy for the digestive system because they are easily digested and have demulcent properties. During theri passage through the digestive tract, they protects and deflate intestinal mucous membranes, being a good ally of delicate stomachs and intestines (gastritis, ulcer, acidity of stomach, irritable colon, etc.).
With this recipe the potato starches are converted into fermentable fiber, which adds a prebiotic effect to improve the intestinal flora (microbiota).
How is resistant starch formed?
When the starches crystallize, they become fiber. That is, the molecule changes structure, so our digestive enzymes are not able to break the starches into glucose to absorb them. They are known as resistant or retrograde starches.
As mentioned, it is a highly fermentable fiber. The type of fiber being treated is soluble fiber, which also has a small part of insoluble fibers.
This causes potato to have fewer calories and a prebiotic effect, That is to say, these resistant starches are fermented by the intestinal flora or microbiota, increasing their content in beneficial bacteria.
Benefits of resistant starch for diabetics
For the same reason, it is a very recommendable recipe for diabetics, who, if they eat potatoes, it is better for them to previously boil and refrigerate this food. People with obesity can also take advantage, PCOS, menopause or whenever problems arise with the metabolism of sugars, because with this treatment, some of the starches are converted into fiber and are not absorbed.
Other notes of the recipe:
Because of its potassium content, potatoes are also highly recommended for people with heart disease or taking diuretics.
Some studies relate the consumption of prebiotic foods with lower risk of certain types of cancer, including colon and breast cancer.
The prebiotic potato is a recipe suitable for vegetarians, vegans, and people with gluten allergy.
* More information:
– Foods harmful to the intestinal flora


More informationabout potatoes.
This article was endorsed by
Elisenda Carballido
- Dietitian nutritionist. Postgraduate in Phytotherapy and master in Nutrition and Metabolism.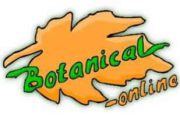 Written by
Editorial
Botanical-online team in charge of content writing