Spinach omelette recipe and benefits
RECIPE AND PROPERTIES OF EGG WITH SPINACH
Properties of spinach tortilla
Spinach omelette or egg with spinach is a very healthy and nutritious combination. It provides lots of vitamin A, folic acid (cleansing the arteries), fiber and protein.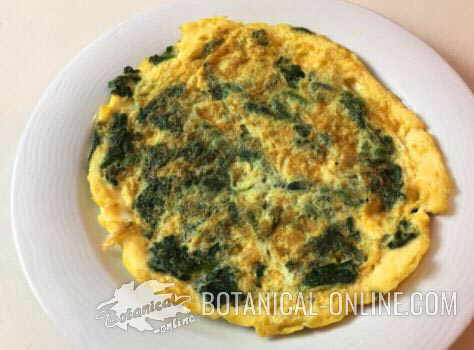 Photo of spinach tortilla
Benefits of spinach tortilla
Egg is a protein food of excellent quality, which provides, in addition to complete proteins, much vitamin A (in the form of retinoids).
This vitamin is not found in meats, and is important for sight and for protein synthesis, for muscle and for enhancing defenses.
We should not fear this excellent food, which also does not raise cholesterol. In addition, the egg should not be cooked fried, as it loses much of its benefits.
Spinach is a very important source of fiber and folic acid (vitamin B9), which are two great cleaners of arteries. They also contain lots of beta-carotenes (almost as many as carrots!) and chlorophyll, two potent antioxidants.
Ingredients for spinach tortilla
– 1 or 2 eggs per person. If possible, hens reared in freedom
– 1 bunch of tender spinach
– Optional: cheese
– Virgin olive oil (not refined)
– Homemade salt with herbs
– Herbs: rosemary, thyme, to taste
– Turmeric and black pepper
Preparation of spinach tortilla
– Beat egg with spinach, cheese (optional), herbs or spices, and a pinch of salt
– Heat a frying pan with oil in not very high fire
– When the oil is hot, put the egg mixture and other ingredients. The oil should never be smoked, since many toxic componets, such as cancerous heterocyclic amines, are formed. It is preferable to cook the egg at low temperature
– Cover and keep over medium heat
– Turn over the tortilla when cooked on one side
– Let cook 1 or 2 minutes longer and serve
Is it true that spinach has many oxalates?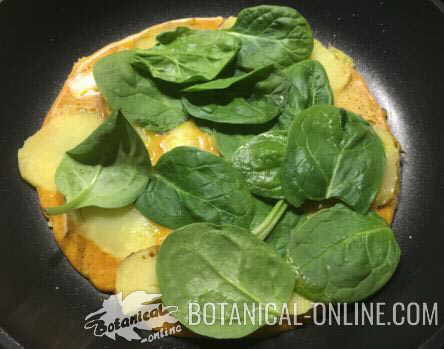 Cooking a
prebiotic potato
omelette, with cheese, raw spinach, turmeric and black pepper. If it is combined with cheese, it is not so necessary for the spinach to be boiled to reduce its oxalates, since the calcium of the cheese compensates the oxalates. Also, not many spinach are used
Some people will know that spinach is one of the foods most rich in oxalates. (Oxalates are components called "mineral hijackers" because they prevent the assimilation of minerals such as calcium and iron).
To compensate for this antinutritive effect, it is advisable to add a little cheese to the recipe. In fact, in India there is a traditional dish called Palak paneer in which the spinach is combined with cheese, and it is delicious.
In addition, the combination of spinach and cheese is adequate because it prevents the absorption of oxalates, which, in turn, prevents hyperoxaluria and the formation of oxalate stones in the kidneys.
Another possibility is to eat yogurt for dessert, or to boil the spinach beforehand to eliminate the oxalates (although, depending on the quantities used, it is not necessary to boil them because it does not suppose a great ingestion of oxalates).
Who can be recommended to eat this recipe?
Because of its content in nutrients and healthy properties, it is a recommended recipe in every healthy diet:
Etc.


More information about spinach.
This article was endorsed by
Elisenda Carballido
- Dietitian nutritionist. Postgraduate in Phytotherapy and master in Nutrition and Metabolism.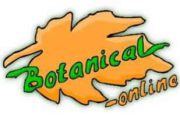 Written by
Editorial
Botanical-online team in charge of content writing