Foods to increase sexual desire
Diet for libido or frigidity
APHRODISIAC COOKING
Relation between food and sexual desire
A good meal has always been regarded as a good prelude to an amorous encounter. There are food components that can stimulate sexual desire and have intimate relationships more enjoyable.
Properties of seafood are well known as a good resource to increase libido, but this dish would not be very advisable in people with high cholesterol.
Natural plant-based food to increase libido
In this section, we prefer to include a number of natural foods that could be considered healthier. Still, it is advisable to check the complete information of each one of them to avoid contraindications.
For example, garlic (Allium sativum) is an ideal food for health, a good natural antibiotic, suitable for circulation and even for cancer prevention.
Garlic has been regarded as a good aphrodisiac since ancient times. Used as a spice to flavor salads, combined with lemon juice and onion, used as flavoring for a good steak, it provides a delicious taste while preparing the body for love issues.
Why is garlic a good aphrodisiac?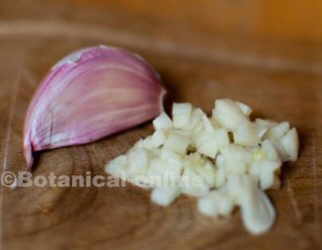 Garlic has been considered one of the best aphrodisiacs
Subsequent studies have substantiated this popular belief and have found in the arginine aminoacid the reason why this species is a sexual stimulant. This same component is found in other aphrodisiac plants such as onions, beans, pineapple and cashews.
Despite the benefits of garlic, this food is completely contraindicated for people who have the blood too fluidified or who take medications for fluidifying it, for diabetics, pregnant women, etc. A reading of the complete study of the plant could clear any doubts on its suitability for use and it is also a good way to exploit the medicinal properties of plants as possible to minimize potential risks.
What foods are good to increase sexual desire?
Foods that increase sexual desire are: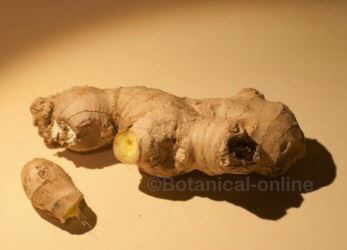 Ginger has aphrodisiac properties
Ginger (Zingiber officinale) has been traditionally used ginger as an aphrodisiac to arouse sexual desire of men and women (Eat ginger mixed with other foods prior to sexual intercourse)

Oats: (Avena sativa) have much energy to making it suitable for the treatment of low libido in people who work hard, who are tired at night and have little appetite for making love, or who tire easily in sex. (Boil a cup of hot water with 3 tablespoons of oatmeal in a saucepan. When ready, add 1 tablespoon of honey and a pinch of cinnamon. Perform once or twice daily in the morning and evening) This same preparation can be done by substituting the oats for barley.

Onion: (Allium cepa) Onion is a remedy for the lack of sexual desire caused by lack of power as a result of damage to the nerves that control blood flow to the penis. (Eat onions with a little Olive oil in salad.) You can increase the aphrodisiac power of the onion in salads if you add some cumin seeds which are used to increase the desire in people who have little appetite because of stress problems.

Beans (Vicia faba) (Eat beans)

Peanuts are a good aphrodisac for men
Cashews (Anacardium occidentale) are an aphrodisiac remedy in South America.
(Eat raw cashews)

Tomatoes: (Lycopersicum esculentum L) they help to increase libido in people who have low sexual desire by fatigue (alone eat tomatoes in salads, mixed with onions or with a little cumin if you want to increase their power aphrodisiac)
Pineapple (Ananas comosum) Eat fresh pineapple
Honey/royal jelly/pollen: Honey has been regarded since antiquity as a great enhancer of sex, especially in people who do not want to have sexual intercourse because they feel tired. It can be taken alone or mixed with other ingredients that enhance their aphrodisiac effects (dark chocolate, ginger, ginseng, etc.)
Royal jelly and pollen can be taken alone or in combination. Both stimulate the genitals, increasing ejaculation and sexual desire

Celery: (Apium graveolens) (Eat the tender plant)

Chocolate: (Theobroma cacao) has as a euphoric, stimulating, exhilarating function and predisposes to greater sexual desire by the action of its phenylethylamine component (Eat a few servings before bed. It is inappropriate in case of obesity)

More information on aphrodisiacs.
Other interesting articles
This material is for informational purposes only. In case of doubt, consult the doctor.
"Botanical" is not responsible for damages caused by self-medication.