How to do diminish vomiting while doing chemo
OVERCOMING VOMITING AND NAUSEA FROM CHEMOTHERAPY
Why is it so hard for people under chemotherapy to eat?
In addition to vomiting and nausea, chemotherapy patients present problems of anorexia.
During chemotherapy, the main problems that may appear are lack of appetite, nervousness, or dry mouth.
How to eat during chemotherapy
We propose you some foods and plants that can help treat these disorders:
It is important not to forget that a chemotherapy patients should drink plenty of liquids to help the toxins to be expelled. There have been cases of kidney failure in people with chemotherapy. A pattern of liquids intake has not to to be forgotten to drink enough.
The most recommended liquids are: apple juice, pear and apple juice, carrot juice or vegetable broth. At least, 2 liters of fluid a day.
Special food for chemotherapy
Soft diet high in calories: Soft foods improve swallowing problems which will permit a chemotherapy patient to ingest more needed calories.
Apple juice: Apple juice stimulates the production of saliva. (Drink natural apple juice during meals).
Carrot juice: Carrot juice has the same properties than apple juice but it does not contain so much sugar and it is recommended if diarrhea. (Drink it during meals)
Juice cubes: When a patient is thirsty and liquids make him/her to feel bad, cubes of peach juice, apple juice, or apple and carrot juice with pollen can be done. These are going to melt in the patient's mouth being a form of drinking.
Medicinal plant remedies to avoid vomiting during chemotherapy
Use some medicinal plants preparation to avoid vomiting. Among them, the most important ones:

Infusions of lemon verbena help digest food
Linden (Tilia x europaea) helps to treat stomach nerves and sleepiness. Medicinal baths with this plant is also a good relaxing remedy.
Lemon verbena or cidrón (Lippia citriodora) is a welltolerated digestive plant that helps to treat cramping and belly pain.
Cardamom (Elettaria cardamomum) stimulates salivation. (Chew grains of cardamom before meals)
Avoid medicinal plants that can stimulate vomiting
Among them:
Avoid chamomile tea: Chamomile (Matricaria chamomilla) is known for its calming effects, but it also has emetic properties. Chamomile infusions are not recommended during chemotherapy.
Avoid mint tea: mint (Mentha spp.) infusions can cause gastritis and abdominal pain.
*Related information
– How to treat constipation or diarrhea because of chemotheraphy
– What fats to eat during chemotherapy
– Minerals and vitamins for chemotherapy
– Carbohydrates for chemotherapy
– What to drink during chemotherapy
– Diet during and after chemotherapy


More information on cancer and food.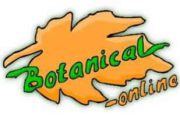 Written by
Editorial
Botanical-online team in charge of content writing