Herbal remedies for intestinal hyperpermeability or too permeable intestine
SUPPLEMENTS TO IMPROVE DIGESTION AND INTESTINAL FLORA
Remedies to improve the leaky gut and intestinal diseases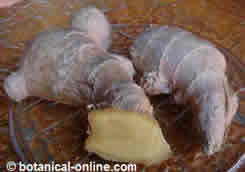 Ginger is recommended because it increases the digestive secretions and improves digestion.
Bowel syndrome or too permeable intestine is a dysfunction of the intestinal barrier which occurs in people with food allergies, intolerance, intestinal diseases or recurrent infections.
The main function of herbal medicine for intestinal hyperpermeability is the use of a number of resources whose effect will be to restore digestive health:
Supplements of probiotics to help plant a healthy intestinal flora.
Plants rich in prebiotic fiber to support the growth of fermentative bacteria in the colon.
Digestive enzymes that help break up food and thus decrease its allergenicity.
Plants and antiinflammatory supplements.
Nutrients necessary to seal the intestinal barrier.
Plants to help calm nerves and soothe the intestine
Probiotics with healthy bacteria for the gut

Photo of yogurt with chia and strawberries. Although yogurt provides lactic bacteria, it is necessary to take supplements in case of intestinal diseases to ensure sufficient supply of probiotics
Probiotics are highly desirable and they are used in the majority of intestinal disorders. They provide healthy bacteria that help restore a good composition of the intestinal flora.
How to buy a good probiotic? There are many types of probiotic supplements, we find those that provide the Lactobacillus (lactic bacteria) and Bifidobacterium (bifidobacteria). It is recommended to compare products and choose those with the greatest amount of bacteria (figures normally are around 1,000 million bacteria and 10 to 9). Take as directed by the manufacturer.
You should read the label to avoid inappropriate excipients. Preferably, it is desirable they do not contain gluten, soy or sweeteners (such sorbitol, xylitol, aspartame, etc.,
– Some vials and envelopes generally contain it), The most suitable probiotics are those carrying starches of excipients, normally sold in capsules. Your nutritionist or doctor is the best that can advise you.
Contraindications: Probiotics are contraindicated when certain drugs for autoimmune diseases are taken. (Consult your doctor)
Recommended supplements for the intestines
Medicinal plants for the intestine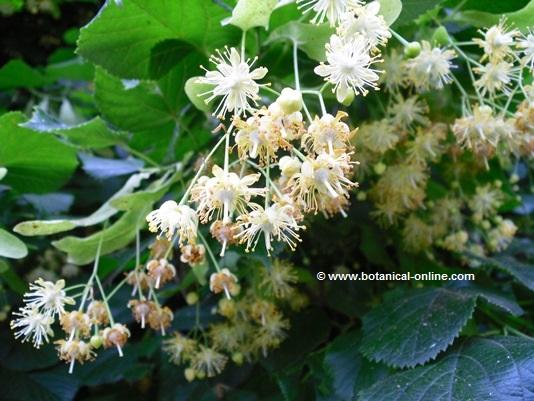 Photo of linden tree flowers which are use to prepare relaxing infusions. In intestinal health it is important to avoid stress.
Bromelain has antiinflammatory and digestive properties. It is an enzyme capable of breaking down food proteins into smaller, less antigenic molecules, reducing their allergenicity in the intestine. (1 capsule 500 mg, 3 times a day before meals)
Turmeric: Powerful antiinflammatory and antioxidant. (Capsules of turmeric extract or introduce it in the recipes (tortillas, sauces, soups, purees, etc.)
Alfalfa: Plant rich in vitamin K and chlorophyll, two components necessary to regenerate the digestive mucosa.
Relaxing Plants: Animal studies have shown that stress alters the composition of the intestinal flora. Some plants are recommended to calm as valerian (capsules), linden tree, lime or lemon balm (infusions).
Digestive plants that help improve digestion, in teas after meals: ginger, mint, thyme.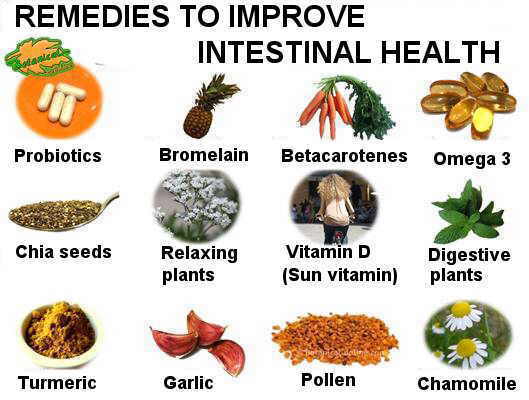 Summary sheet of appropriate plants and supplements to improve digestive health and intestinal diseases, such as leaky gut syndrome . © Botanical-online.com
Food or nutritional supplements for the gut
Pollen: Supplement rich in amino acids and beta carotene, which repair the intestinal mucosa. (1 teaspoon pollen, 12 times daily)
Chia Seeds: Rich in mucilaginous fiber, highly fermentable prebiotic that acts naturally. (As an ingredient in recipes) (Inside yogurts) (1 teaspoon 12 times a day with a glass of water)
Spirulina: High in protein and chlorophyll, which repairs the intestinal mucosa. (1 tablet 23 times a day)


More information on diet for intestinal hyperpermeability.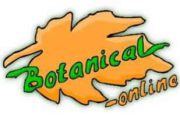 Written by
Editorial
Botanical-online team in charge of content writing