Benefits of drinking plum juice

Plum juice maintains all the properties of the plums, previously seen in the section of the medicinal properties of the plum.
It can be taken especially to combat constipation. It is ideal to give energy to young students or to strengthen the natural defenses and vitality of the elderly and to keep their mental and physical conditions in good condition.
Diuretic properties of plum juice
It's especially interesting as a diuretic food due to its high content of magnesium, potassium, calcium, ascorbic acid and caffeic acid.
This fact makes it very useful in certain health problems such as obesity, but mainly when there is a special need to eliminate toxins from the body, such as arthritis or gout.
Plum juice is also rich in components with antioxidant properties, that is, with the ability to neutralize free radicals.
The imbalance produced because there are more free radicals in the body than antioxidants is called oxidative stress. There is a deterioration of the cells that is noticeable through premature aging, poor circulation, poor appearance of the skin, etc.
This can occur, for example, when there are many oxidants in the environment, such as in large cities with pollution, or in smokers. In all the above cases, the consumption of foods rich in antioxidants such as plum juice is recommended.
A juice against aging and for the health of the skin
Plum juice can also be obtained from prunes. This juice has been considered since ancient times as a good remedy against aging since, because of its detoxifying properties, it eliminated most of the toxins that cause the degradation of the body.
Chinese civilization has used this juice since time immemorial by taking it regularly for breakfast.
Plum juice is suitable for those who wish to improve the appearance of their skin. The Japanese are also very fond of this juice and take it as a skin revitalizer. They say that it provides more vitality and freshness to the skin.
Where to get plum juice?
Both the juice from fresh plums, and the juice obtained from prunes, can be purchased prepared in many herbalists and pharmacies.
The one that is prepared at home from plums grown in biological crops is ideal without preservatives or dyes, pesticides, insecticides or other additives added to improve their appearance.
How to make homemade plum juice?
To prepare the homemade plum juice, we will take a kilo of plums and, after washing them well, we will remove the stone and squeeze them with the blender.
It is better to drink the fresh squeezed juice so that it conserves all its vitamins.
Toxicity of plums
It's very necessary to remove the pit from the plum because the seed contains very toxic poisons.
Like the seeds of other rosaceae such as bitter almonds, the seeds of peaches, cherries, etc. contains amygdalin, a glycoside that turns into cyanide in contact with digestive juices.
The ingestion of this principle is very toxic, hence we must discard the stone before liquefying the plums.


More information on plums
This article was endorsed by
Elisenda Carballido
- Dietitian nutritionist. Postgraduate in Phytotherapy and master in Nutrition and Metabolism.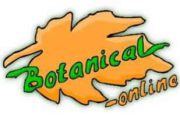 Written by
Editorial
Botanical-online team in charge of content writing