Is caffeine in tea different from caffeine in coffee?
No, it is not. Caffeine in tea is the same substance than caffeine in coffee. It is also the same substance than theine, the term that caffeine in tea is sometimes designed. (more information)
Although caffeine is the same, the way caffeine of tea acts in the body once ingested is different to the way caffeine of coffee does. This is due to the rest of the components interacting in caffeine metabolism and because of the amount of caffeine in the two different beverages is not equal.
Differences between the effects of caffeine in tea and caffeine in coffee
The main differences between caffeine in tea and caffeine in coffee are:
– Coffee is richer in caffeine than tea: One cup of coffee contains 80 mg. of caffeine, twice what a cup of black tea gives us (40 mg. caffeine per cup), and 4 times the caffeine content of green tea (20 mg.).
– Caffeine in tea is absorbed more slowly that in coffee: Tea and coffee, besides caffeine, also contain other substances such as tannins. These substances form a complex with caffeine which affects absorption. In the case of roasted coffee beans, the content in tannins is about 16 mg. / 100g. While tea has a higher tannin content (37 mg. / 100g.). The more tannins a beverage contains the more slowly caffeine is absorbed.
What is the final effect?
Considering the higher content of tannins in tea, the effects of coffee are more immediate and stronger because it contains much more caffeine than tea. When we drink coffee the stimulating effects takes place sooner than when we drink tea. Besides the stimulating boost is stronger after drinking coffee.
Tea is a mildly stimulating drink, because it provides caffeine in moderate doses (not as high as those for coffee) and because it also contains tannins that regulate the absorption of caffeine.
How long does caffeine remain in the body?
Caffeine can stay in the blood from 3 to 7 hours in adults. Finally, it is excreted trough the urine (caffeine also increases urine output because of its diuretic effect).


More information on tea.
This article was endorsed by
Vicente Martínez Centelles
- Founder of the web and director. Teacher of natural sciences, expert in plants, natural remedies and botanical photography.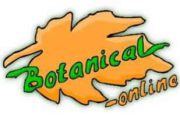 Written by
Editorial
Botanical-online team in charge of content writing