Herbal  treatment  for carpal tunnel syndrome
What remedies are good for carpal tunnel syndrome?
Natural remedies to treat carpal tunnel syndrome consist of plants, supplements and remedies to help relieve the pain and diminish inflammation, through the following fundamental steps:
Anti-inflammatory plants: These remedies can be applied both externally and internally.
Analgesic plants: With pain relieving properties.
Diuretic plants: They help eliminate excess fluids from the body by means of reducing pressure on the wrist.
Nutritional supplements: They can also be taken to improve overall health. It has been observed that people with this problem show a deficit in vitamin B6.
If taking medication (heart drugs, diuretics, aspirin, etc..) you should consult with your doctor, as there are contraindications to the simultaneous use of these plants and medicines.
Do not take these medicines if you are pregnant. Consult with your doctor.
SUPPLEMENTS FOR CARPAL TUNNEL SYNDROME
Vitamin B6: Some studies suggest that vitamin B6 (pyridoxine), taken in conjunction with vitamin B2 (riboflavin), can help reduce the pain associated with carpal tunnel syndrome (CTS). People with pain associated with CTS have low levels of B6. High doses are associated with fewer symptoms. B2 Vitamin makes vitamin B6 more active. (Capsules: 200mg. Per day of vitamin B6. It might take up to 3 months to see the effects)
Astaxanthin: A scientific study showed the anti-inflammatory power of this supplement to treat carpal tunnel syndrome and improve labor mobility. In the study, patients were administered 4 mg. of astaxanthin with 40mcg of lutein, 65 IU of Vitamin A (as beta carotene), and 50 IU of vitamin E for 8 weeks.
Vitamin E: Vitamin E protects cell membranes from the adverse effects of inflammation. (Take 1,500 IU of vitamin E per day. After a week, reduce it to 1000 IU per day.)
Phytotherapy: Medicinal plants for carpal  tunnel syndrome
Flax (Linum usitatissimum): Flaxseed is a seed rich in Omega 3, a type of fat that provides antiinflammatory properties. Another option is to employ primrose oil with the same properties (1,500 to 2,000 mg dose of oil beads per day in both cases). These supplements are not effective without a balanced diet.
Arnica (Arnica montana): Arnica antiinflammatory properties are useful for the treatment of pain. (Apply a gentle massage on your wrist with this plant ointment)

Photo of arnica

Boswellia (Boswellia serrata): Plant used for Ayurveda with inflammatory properties because of its boswellic acids. (Capsules with standardized extract (60% Boswellic acids): 600 to 1200 mg. a day)
Turmeric (Curcuma longa): It contains curcumin, an effective antiinflammatory component to treat carpal tunnel inflammation. This supplement has been used in conjunction with bromelain, an enzyme found in pineapple, also antiinflammatory. (Capsules. 3 times a day) (Use turmeric in food daily)
Fenugreek (Trigonella foenumgraecum): topical remedy to treat inflamed, irritated, chapped or sore areas. (Poultice prepared with a decoction of fenugreek flour: boil it for 15min until it becomes a pastry. Cool and apply on the area)
Ginger (Zingiber officinale) Ginger is one of the best antiinflammatory and analgesic vegetables. The ingestion of this food reduces inflammation and relieves pain due to inflammation of carpal tunnel (A couple of teaspoons of ginger powder daily divided into two doses) (Crushed ginger poultice on the affected area)

Ginger with lemon

Pineapple (Ananas comosus): This is a quintessential antiinflammatory fruit. Pineapple contains bromelain, an enzyme with antiinflammatory and antiarthritic properties. Scientific studies confirm the antiinflammatory effects of pineapple. Its effect is greater when combined with turmeric. (Take fresh pineapple daily in food)
Meadowsweet (Filipendula ulmaria): It contains salicylates to treat pain and it is also a diuretic plant that can diminish inflammation of the joints. (Infusion of flowers 2 teaspoons twice a day. Do not reach the boiling point not to destroy the salicylic acid) (External treatment: poultice or compress of leaves and flowers on the area)
Violet (Violeta odorata): Violet contains numerous painkillers and antiinflammatory principles (salicylic acid, methyl salicylate, eugenol, betasitosterol, quercetin, rutin, etc.) and has properties to fight pain and reduce inflam-mation. (Decoction of two tablespoons of shredded dried root per liter of water for 15 minutes. Wet a towel with the liquid and apply to the painful area). Equally interesting is the violet ointment made with lard and violet leaves.


More information on carpal tunnel syndrome natural treatment.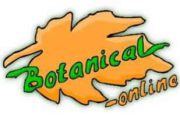 Written by
Editorial
Botanical-online team in charge of content writing