What is the use of cooking with aromatic plants?
What are aromatic plants? And spices?
Aromatic plants, aromatic herbs or fines herbes are the leaves of fresh or dried plants, which are used as an ingredient in recipes to give more aroma to dishes and enhance the flavor of

food.
They differ from spices because these can be fragments of dried seeds, bark and roots of plants.
Uses of aromatic herbs
Plants have been used since ancient times to season the dishes of many cultures around the world. The addition of aromatic plants to dishes increases the flavor and smell of food and favors digestive processes.
In addition to their aromatic use, these herbs fulfill another very important function in the diet, which is to provide very interesting medicinal and nutritional principles for health.
Health benefits of cooking with fines herbes
Aromatic herbs are aromatic ingredients that allow us to enjoy our meals more while providing phytochemicals with potential health benefits. It could be said that cooking with aromatic plants constitutes a perfect combination between food, gastronomic culture and phytotherapy.
Importance of aromatic plants
Unfortunately, the properties of aromatic herbs are little known and valued, often underestimated. Despite having benefits to improve diet, recover gastronomic culture and maintain health, aromatic plants are still not included in any nutritional guide, like the typical food pyramid.
Recovering these ingredients is an easy, tasty and economical way to improve health and nutrition, because plants are capable of transforming a bland dish into a true delight and improving the nutritional qualities of meals.
What components give flavor to aromatic plants?
The flavors of plants come from their richness in bioactive components
Bioactive or nutraceutical components are defined as those essential or non-essential components, such as vitamins, minerals or polyphenols, which are found naturally in food, and which may have an effect on human health. These components are very diverse: they can be alkaloids (such as piperine in pepper), essential oils (most dried herbs), sulfur compounds (such as garlic or mustard),…
The most studied substances are those that have antioxidant properties, whose presence in the daily diet can influence the risk of chronic diseases, such as cancer or cardiovascular disease.
What properties do aromatic plants have?

More and more studies are being published that extol the potential benefits of the food use of aromatic plants. For example, it has been observed that the Mediterranean diet in Greece, with greater use and frequency of consumption of aromatic plants, has a higher flavonoid content than other European countries. Flavonoids may have very extensive properties, ranging from enhancing the antioxidant effect of vitamins to reducing inflammatory processes in the body.
Some aromatic herbs are already widely studied, such as rosemary, whose use in food provides antioxidant, anti-inflammatory, hypoglycemic, lypolipidemic, hypotensive, antiatherosclerotic, antithrombotic, and hepatoprotective effects.
Aromatic herbs and spices in traditional cooking
Many cuisines around the world use aromatic herbs and spices as a constant resource in the preparation of their dishes. These ingredients were once highly prized, to the point of being used as currency on many occasions. Perhaps the ancients were already suspicious of the surprising properties hidden in aromatic herbs and spices.
Within the healthy Mediterranean cuisine, there is a huge difference between a vegetable dish with just a little virgin olive oil, and the same vegetable dish with a sprinkling of green parsley (Petroselinum crispum) or thyme (Thymus vulgaris). Or what can be said of a stir-fry or a stew without the bay leaf (Laurus nobilis) that gives it its characteristic aroma and flavor.
Oriental cuisine has more clear examples of how these plant resources can magnify a dish to the point of turning it into a succulent delicacy. Cardamom (Elettaria cardamomum) or turmeric (Curcuma longa) are two spices that commonly appear in Indian cooking preparations along with other aromatic herbs such as coriander or cilantro (Coriandrum sativum). What would Chinese cuisine be without the ubiquitous soy sauce, spicy ginger, onion, garlic or mushrooms?
Aromas of aromatic herbs to whet your appetite
Smell is essential to capture the flavor of food. Without smelling, as happens when we have a cold, food is tasteless. From here, the spices and aromatic plants stimulate the different digestive glands, making the act of eating a more pleasant and profitable moment.

* Related information:
Benefits of cooking with aromatic plants
Nutritional value of aromatic plants


More information on aromatic plants and spices
This article was endorsed by
Elisenda Carballido
- Dietitian nutritionist. Postgraduate in Phytotherapy and master in Nutrition and Metabolism.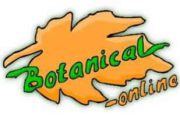 Written by
Editorial
Botanical-online team in charge of content writing