THE DANGERS OF CELERY
Is celery poisonous?
Celery plant is not toxic, so it can be eaten as food without problems.
However, this plant is very rich in essential oils, which may have contraindications.
* More information on Contraindications celery in the listing below.
What are the components of celery?
The plant is very rich in essential oil (2-9%): limonene (60%), selinene (10%), apiol, p-cymene, alpha-terpineol, caryophyllene, humulene, lactones (sedanolide, sedanoid anhydride ) santalol, eudesmol, myristicin, dihydrocarbone, dihydrocarveol, bergapten.
It is the richest plant in limonene, after lemon. Limonene is anti-inflammatory, antiseptic, antispasmodic, slightly sedative.
Furanocoumarin: The bergapten anticoagulant component.
Myristicin (nutmeg active ingredient), is a principle with hallucinogenic properties and also has an anticoagulant effect.
The whole plant, especially seeds, contains apiin, a glycoside can be abortifacient.
If the celery are infected with the fungus Sclerotinia sclerotiorum, the plant has high concentrations of a substance called psoralen (a natural plant defense against fungi). This component increases the side effects of photosensitivity when there is contact with the fresh plant.
Precautions
Do not take medicines with celery if you are pregnant. It contains substances that stimulate the uterus (apiol, apigenin, myristicin).
If you are allergic to any plant use caution before taking celery. People allergic to cucumber, carrot, watermelon or apples have experienced allergic reactions to celery in some cases.
Avoid prolonged sun exposure after handling celery. It contains substances that cause photosensitivity and sun exposure can cause dermatitis. More information on toxicity characteristics and cultivation of celery.


More information about celery.
This article was endorsed by
Vicente Martínez Centelles
- Founder of the web and director. Teacher of natural sciences, expert in plants, natural remedies and botanical photography.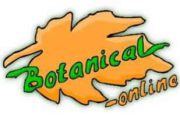 Written by
Editorial
Botanical-online team in charge of content writing