How to make a lentils salad
LENTILS SALAD RECIPE
Ingredients of a lentils salad
Cooked lentils
Green onions
Fruits of wild rose (Rose hips) In places where this plant does not grow, you can substitute it by red pepper.
Pinch of salt
A little vinegar to remove the onion itch.
How to prepare a lentils salad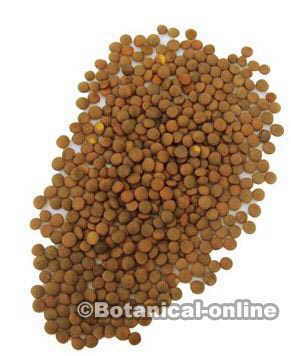 Photo of lentils
Wash the fennel and cut flowers into small pieces.
(Do not pick fennel flowers in places that may have been contaminated by pesticides, grazing animals, etc.)
Dip the fennel leaves in olive oil to permeate all its flavor.
Cut the onion into cubes.
Immerse the onion cuts in water with vinegar to remove the itch. (Optional)
Wash and cut the tomatoes into cubes.
Prepare the rose hips. It is a very entertaining work, but they provide nutritional variety and richness to our diet. Remove the remains of branches and leaves, cut the end of the fruit (which is woody), cut the fruits in half and, with the help of a knife, empty the inside, containing 15 tiny seeds. Only the red part of the fruit is eaten. The seeds can be thrown into the field for planting new plants or feed the birds.
Mix all the ingredients with the lentils.
Serve as a main dish.
Nutritional properties of a lentils salad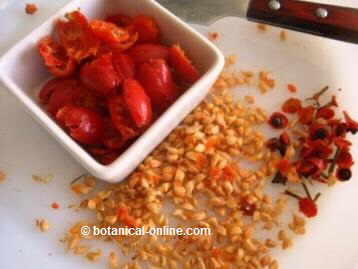 So rosehips or the fruits of wild rose are prepared
The lentils salad is a refreshing and healthy dish for its high nutritional value.
Lentils provide energy, vegetable protein and many minerals. They are rich in magnesium, which is the second constituent of bone mineral, and has great importance as a muscle relaxant. This food is suitable to help prevent osteoporosis, recover from sport, and to combat nervousness and stress.
Lentils are known for their richness in iron, although the iron content is not absorbed as well as iron from animal foods. However, they do contain other important nutrients for anemia and folic acid, which helps form red blood cells. Combining lentils with foods rich in vitamin C increases iron utilization.
For people whom lentis may cause them flatulence, they can treat to spice up the dish with fennel and taking a yogurt for dessert (prebiotics help reduce gas).
Salad vegetables are rich in fiber, vitamin C and folic acid. They also provide valuable flavonoids with health properties. We speak of lycopene from tomato, a flavonoid that protects the heart and helps prevent prostate diseases.
The fruit of the wild rose (rose hips) are mature in late summer or autumn. Maturity can be recognized by the bright red fruit.
It is a very interesting food because it contains high amounts of vitamin C. In fact, after the acerola fruit, it is the richest one in this vitamin.
Rose hip provides 500 mg. of vitamin C per 100g. For the same amount red peppers contain 139 mg.,and oranges 50 mg.
This recipe ideal for all kinds of healthy diet and suitable for coeliacs.


More information on onions recipes, nutritional values and medicinal properties.
This article was endorsed by
Elisenda Carballido
- Dietitian nutritionist. Postgraduate in Phytotherapy and master in Nutrition and Metabolism.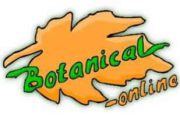 Written by
Editorial
Botanical-online team in charge of content writing