Benefits of applesauce
Benefits of fruit compote or applesauce
The apple compote (apple sauce) is a mushy, soft and digestible preparation.
Apple compote is restorative. It is not heavy for the stomach because it has a short digestion and provides energy easy to assimilate.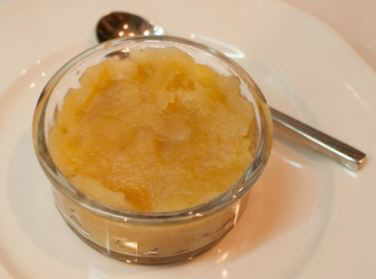 Photo of applesauce
This recipe gives us the natural sugars from the fruit, with the benefits of soluble fiber for heartburn and intestinal well-being.
You can find another recipes of apple compote with other fruits and vegetables, such as carrot and apple, zucchini and apple, etc.
Applesauce is one of the most traditional dishes in the kitchen. It is done in the same way than other fruit compote recipes. The apple flavor combines with most vegetables, so it can be combined with other fruits such as pear, banana, figs, etc.
Applesauce is also the richest in pectin, one of the most beneficial regulatory and soluble fibers for the intestine.
Differences between apple sauce and raw apples
In contrast, when cooking this fruit, it loses certain nutrients, such as vitamin C, B vitamins (thiamin, niacin, riboflavin, vitamin B6) and potassium content is reduced.
However, there are many other foods in the diet that can provide these nutrients, so it not a big drawback to eat apple sauce.
Who is apple sauce for?
Apple compote can be good for everyone, but it is specially suitable for children and elderly or convalescent people, because it is sweet, nice and easy to eat, ideal when there is lack of appetite, or when chewing and swallowing food becomes difficult.
EASY APPLE SAUCE RECIPE
Ingredients for applesauce
Apples
Brown sugar (optional)
Cinnamon (optional)
Preparation of applesauce
Apples are washed and the core and seeds removed.
Then you bake them at 120 ºC for about 40 minutes.
The next step is to withdraw the skin and mash, until a smooth paste. (Optional add cinnamon)
It is placed in small containers or individual containers and stored in the refrigerator.
This recipe allows many variations, you can use 1, 2 or more fruits, such as apples, figs and pears, or these fruits separately… There are infinite possible combinations!
How is apple sauce served?
Apple sauce is served as a dessert, breakfast or snack. It can be eaten cold, hot or mild.
Contraindications of applesauce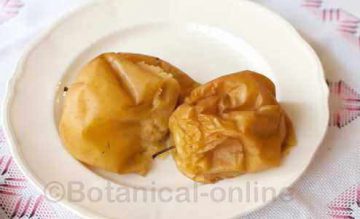 If given to elderly, underweight children, sick or convalescent people, it is recommended to add a little oil, raw honey or 1 teaspoon oil to increase the calories in the recipe (if mixed well, you will not realize the oil flavor, and it is more nutritious).
It should only be avoided by people with fructose intolerance, in which case it is recommended to use carrot with red fruits (strawberries, raspberries, etc.), apricots or pineapple (They are fruits with less fructose), mixed with rice or other cereal. Take more moderate portions to test tolerance.
Baked apple compote ready to make apple sauce. The skin is removed and the pulp is crushed.
* Related information: Characteristics and benefits of fruit compote


More information on apples
This article was endorsed by
Elisenda Carballido
- Dietitian nutritionist. Postgraduate in Phytotherapy and master in Nutrition and Metabolism.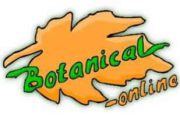 Written by
Editorial
Botanical-online team in charge of content writing