Embolism diet
Food for embolism
WHAT TO EAT TO AVOID OR TREAT EMBOLI FORMATION
How to prevent embolism with a suitable diet?
An unsuitable diet can thicken your blood, causing abnormalities in blood circulation such as hemorrhoids, headaches, varicose veins, cellulite, heart attacks, angina pectoris, stroke, etc.
Suitable food for preventing embolism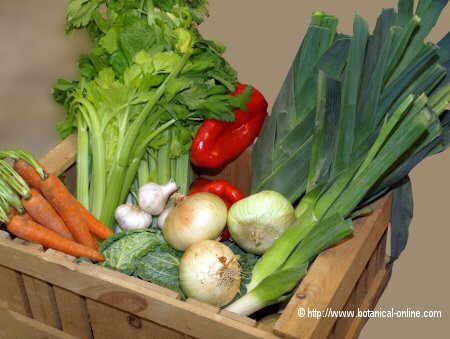 A diet rich in vegetables is the best way to prevent emboli formation
A suitable diet for embolism should contain antiplatelet components able to thin the blood. Among the most interesting food, we have:
Non-suitable food for embolism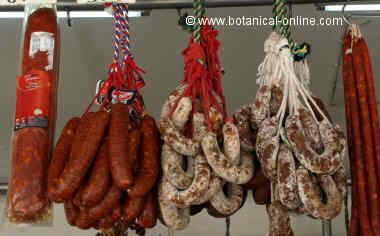 Sausages and other processed food can be responsible for thrombi formation
Not recommended foods for embolism are those that contribute to blood clotting. Among the bad food for embolism, we can point out:

More information on the natural treatment of embolism.
Other interesting articles
This material is for informational purposes only. In case of doubt, consult the doctor.
"Botanical" is not responsible for damages caused by self-medication.