Characteristics of aphrodisiac essential oils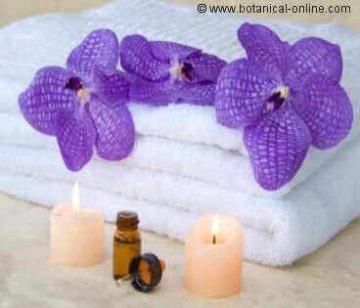 The oils that have aphrodisiac properties, are generally oils that stimulate circulation. They are called hot oils. Among them, those that come from the roots, flowers and wood stand out.
Main essential oils to increase sexual desire
The oils to which aphrodisiac characteristics are attributed are the following:
Savory essential oil: It reinforces physical energy and is useful for those who have difficulties to experience and enjoy the physical aspect in sexual intercourse.
Bergamot essential oil: It is used in circumstances where there are problems of impotence or frigidity, as it is a helper of the general circulatory system.
Ylang-ylang essential oil: Sexual tonic. Its relaxing and stimulating effects make it one of the best essential oils to enhance sexuality.
Nutmeg essential oil: It is a stimulant of libido, when problems arise due to stress and exhaustion.
Palmarosa essential oil: It is an oil with properties similar to rose and much cheaper. It leans to romanticism.
Damask rose essential oil: This oil is indicated in case of low sexual desire, frigidity and impotence.
Patchouli essential oil: Increases sexual energy and intensifies sensuality.
Jasmine essential oil: It is possible that the fame of aphrodisiac oil comes from because jasmine when used in its purest form, creates an environment of relaxation capable of moving the senses. It can help with sexual problems stemming from depression.
Ginger essential oil: It is used to increase body temperature, it has a powerful stimulating effect, you have to use small doses because it is an oil with an intense and penetrating smell.
How are aphrodisiac essential oils used?
Aphrodisiac essential oils can be used in a number of ways. Possibly one of the most powerful and direct ways, it would be the sensual massage. Two or three drops of the essential oils that we like would be added to a base oil such as almonds. It is recommended not to use more than three or four.
The massage should begin at the nape of the neck and go down the back. We must not forget any part of the body, as there are many erogenous zones.
It is also very nice to take a bath with essential oils. A few droplets are added, previously dissolved in base oil and added to the bath water.
The essential oil scented candles will give us a warm and romantic atmosphere. The way to flavor them will be by impregnating the candle with the desired mixture.
* Related information:
– Essential oils for the bathroom


More information on essential oils
This article was endorsed by
Vicente Martínez Centelles
- Founder of the web and director. Teacher of natural sciences, expert in plants, natural remedies and botanical photography.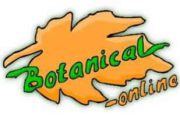 Written by
Editorial
Botanical-online team in charge of content writing