Foods rich in vitamin K
List of food with a lot of vitamin K
LIST OF FOOD RICH IN VITAMIN K
Among the foods with vitamin K, we will point out:
Food of animal origin with a lot of vitamin K
The amounts of vitamin K in meat is very low with the exception of liver and egg yolk.

The content of vitamin K in the milk or milk derivatives (yogurt, cheese, etc) is much smaller.
Foods of plant origin with a lot of vitamin K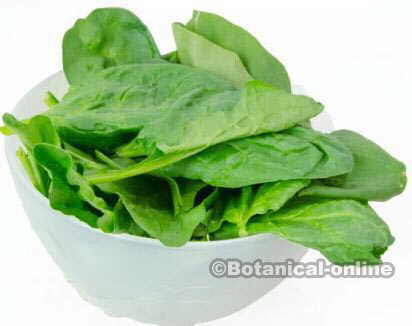 Spinach contain a lot of vitamin K
The richest are the collard greens (550 mcg / cup), collards (300 mcg / cup), spinach (144 mcg / cup) and turnip greens (138 mcg / cup).

Other vegetables that contain plenty of vitamin K are:

- Parsley

- Sprouts.

- Brussels sprouts.

- Broccolis.

- Asparagus

- Cauliflowers
Vegetable oils that contain vitamin K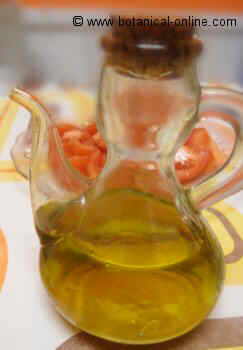 Olive oil contains vitamin K
- Soybean oil.

- Olive oil

- Safflower oil
Fruits containing vitamin K
Mainly

- Strawberries

- Kiwis
- Pistachios

- Bananas
* Related information: Properties of vitamin k, Vitamin K and blood clots

More information on vitamins.
Other interesting articles
This material is for informational purposes only. In case of doubt, consult the doctor.
"Botanical" is not responsible for damages caused by self-medication.