Medicinal plant remedies for headache
Herbal medicine for headache, cephalea or migraine
Natural treatment of headaches
NATURAL TREATMENT OF HEADACHE
Headache or cephalea is a symptom that can result from different affectations, among the most common: stress, fatigue, migraine, flu or colds, alcohol consumption, hormonal changes (premenstrual syndrome), toothache, bone pain, hypertension, etc.
One way to prevent headache is by eating a healthy diet that helps keep the defenses, muscles, nerves and circulatory system in good condition. There are also some plant preparations that can help us to treat cephalea naturally.
PHYTOTHERAPY: PLANTS TO CURE HEADACHE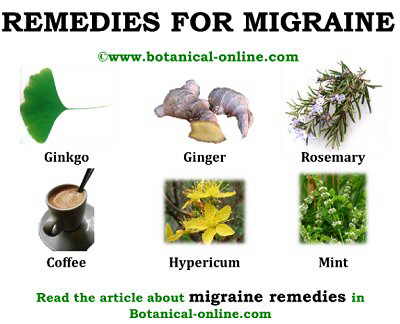 Main remedies for headache
Herbal medicine for headaches is based on the use of medicinal plants with the following properties:
Depending on the causes of the headache, the treatment may be different in terms of the use of certain plants. It is recommended to read the study and contraindications of medicinal plants before taking them.
Internal use preparations with analgesic plants for headache
We can use infusions and decoctions of healing herbs that are able to diminish the headache when this pain is usually a symptom of some body problem.
Among the main preparations, we have the following: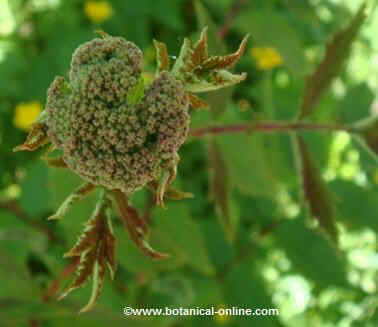 Meadowsweet flowers still in bloom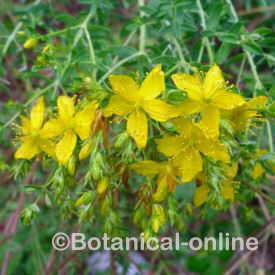 St John's wort flowers are very effective for headache
It has been shown that peppermint oil has analgesic properties similar to those of salicylic acid. Thus, it was used diluted to combat migraine or headache, especially in cases of hemicrania, when the pain is only affecting one part of the head. (Dilute a few drops of peppermint oil in alcohol and impregnate a pad to moisten the affected temples)
In any case, if the headache does not go away, gets worse, or occurs frequently, it is recommended to consult a doctor.
Remedies for headache caused by poor circulation
The preparations of the following plants improve circulation in the brain, so they reduce the headache and other symptoms that accompany a brain misdirection. Among the main plants, we have the following: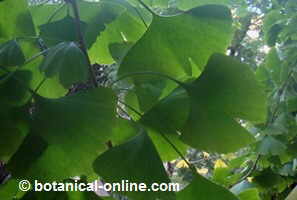 Ginkgo leaves
This determines that the infusion of coffee may be suitable for the treatment of pain, especially headache. In fact, in official medicine, caffeine is used in the preparation of medications for headache since this component potentiates the analgesic effects. (Drink coffee juice mixed with half a lemon)
Remedies for headaches caused by emotional or psychological problems
The following preparations reduce headache mainly when it does not respond to a physical effect, but is the result of tension problems: nerves, stress, worries, frustrations, dislikes, etc. They are remedies that are used in cases of " heavy head".
Among the main tranquilizing type remedies, we have the following: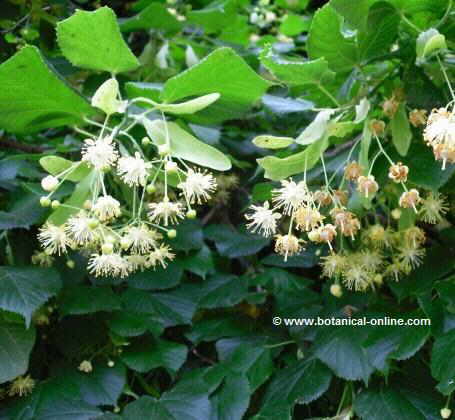 Linden flowers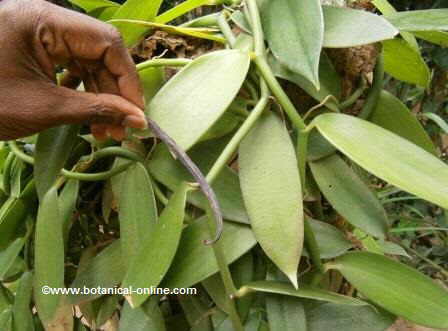 Vanilla pod, the part of the plant used as spice.
Preparations for external use to remove the headache
The following remedies are used in the form of compresses on the temples to reduce the headache: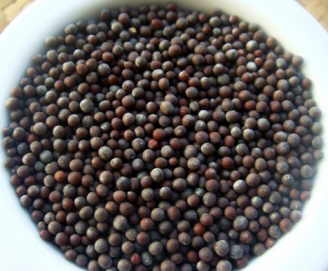 Photo of black mustard seeds (Brassica nigra)
Aromatherapy Essential oils to treat headache
Lavender essential oil, chamomile essential oil or lemon balm essential oil are suitable to treat headache and migraine headaches.
For tension headaches, massaging the temples with a few drops of these essential oils diluted in olive oil will help to reduce tension and relieve headache.
Massage for headache
In case of headache or migraine, with lymphatic drainage a decrease in the intensity and frequency of the onset of attacks is achieved.
Its beneficial effect is due to its calming and relaxing action and its anti-oedematous effect (eliminatory of liquids) on possible microedema that sometimes exist in the vascular wall.
Homeopathic remedies for headache
Homeopathy provides some homeopathic remedies, such as Bryonia or Glonoinum, for the treatment of headaches or migraines.

More information on headache.
Other interesting articles
This material is for informational purposes only. In case of doubt, consult the doctor.
"Botanical" is not responsible for damages caused by self-medication.